Banana Bread kicked up a notch with Bacon, and who doesn't love bacon!?!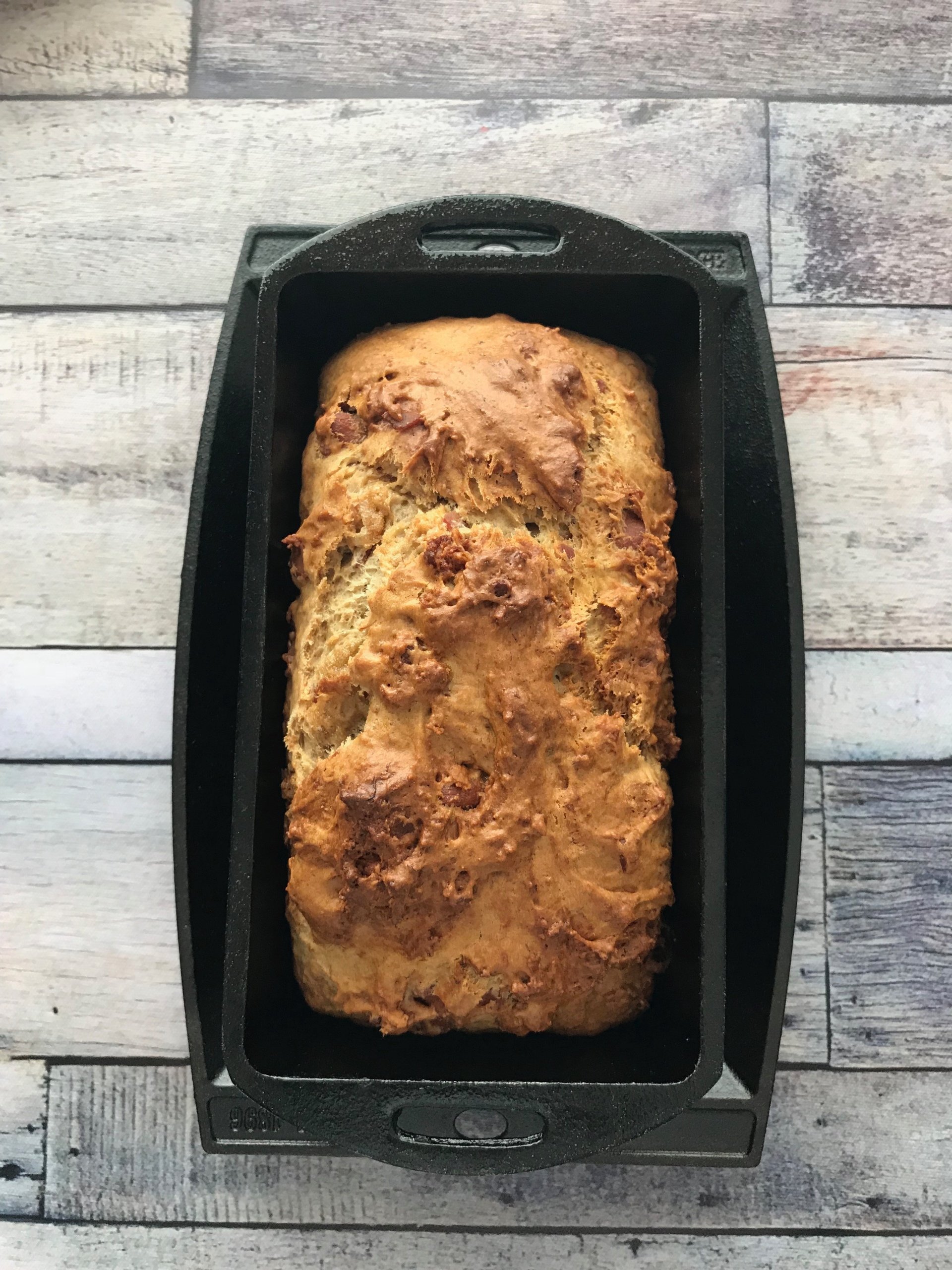 Ingredients:
2 cups all-purpose white flour
1 teaspoon baking soda
1/2 teaspoon apple pie spice (or cinnamon)
1/4 teaspoon nutmeg
1/4 teaspoon salt
1/2 cup canola oil (or vegetable oil)
3/4 cup packed brown sugar
2 eggs
2 over ripe bananas, mashed
1 teaspoon vanilla extract
6 strips of crumbled maple bacon
Directions:
Preheat oven to 350 degrees.
Mix dry ingredients together with a mixer.
In a medium mixing bowl mix together wet ingredients.
Add mixed wet ingredients to the dry ingredients and mix until it becomes a batter.
Add batter to Cast Iron Loaf Pan.
Bake for 50-60 minutes. The sides will start to release from the pan.
Let cool for 20 minutes and then add to cooling rack.