Skillet Frittata with Baby Spinach is a fantastic healthy brunch option!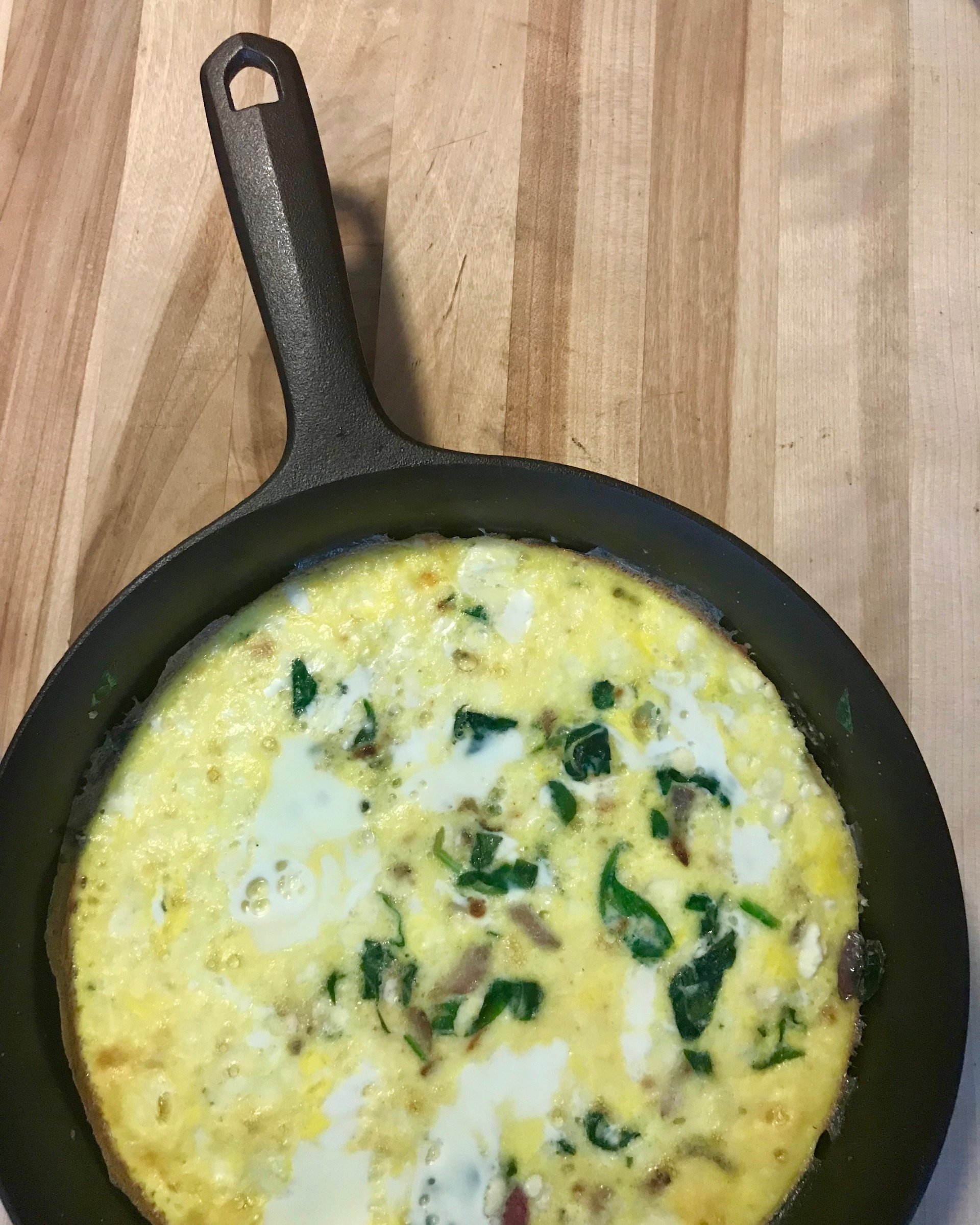 Ingredients
6 eggs, beaten
2 Tbsp salted butter
1/4 diced red onion
1 tsp garlic powder (or 1 clove garlic)
1-2 cups baby spinach roughly chopped
5 oz crumbled feta cheese
pepper to taste
Instructions
Preheat oven on low broil.
On medium heat, saute onion, garlic powder in the salted butter in a 10″ cast iron skillet.
Sauté until translucent.
Add spinach and let leaves wilt slightly.
Fold in feta cheese.
Add eggs and cover with aluminum foil.
Bake for 10 minutes. Remove cover and bake for 2 minutes making sure the frittata doesn't brown too much.
Season with Pepper and enjoy!