Maple Glazed Cranberry Brie is an amazing party dip that is packed with a perfect salty and sweet taste.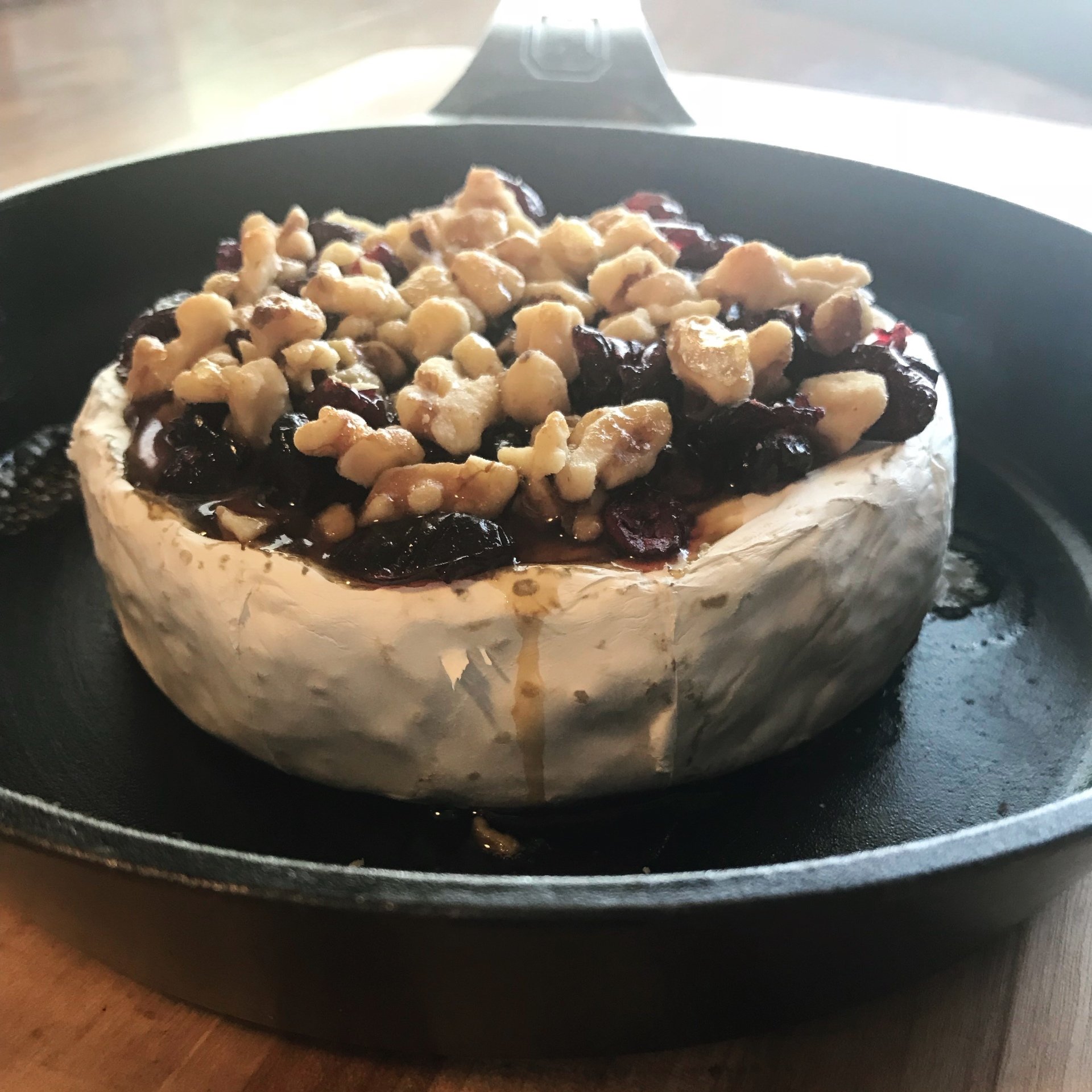 Ingredients
1 small Brie round
1/4 cup dried cranberries
1/4 cup chopped walnuts
2 Tbsp Bourbon Barrel Aged Maple Syrup
Instructions
Preheat oven to 375 degrees F.
Place Brie in small cast iron skillet. Top with nuts, cranberries and maple syrup.
Bake 10 minutes or until cheese has softened.
Let cool for 1-2 minutes before serving. (If you can)
Enjoy dip with your favorite crackers.
Featuring Barrel Aged Creations Maple Syrup: https://barrelagedcreations.com