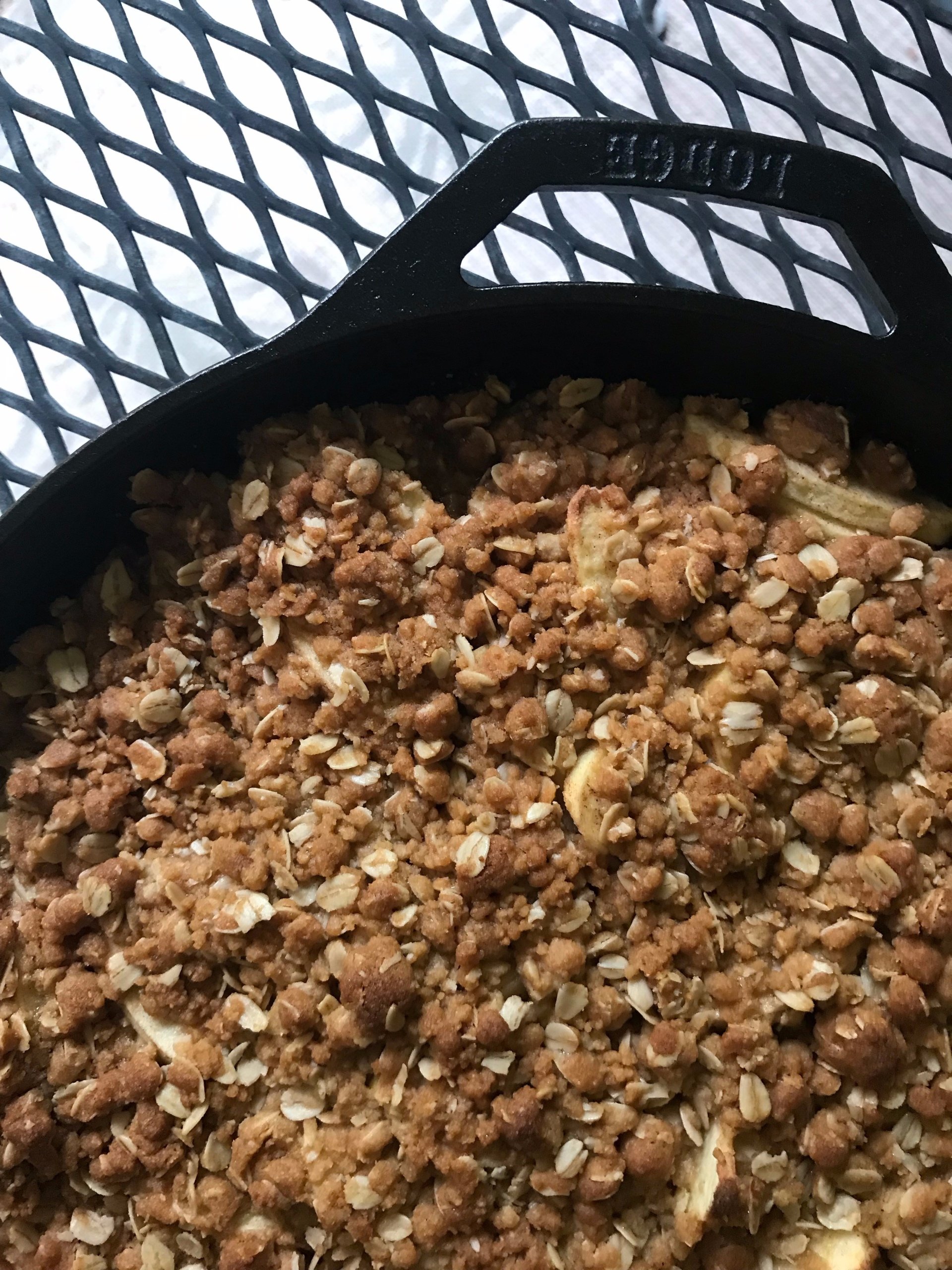 Ingredients
Filling
4 – granny smith apples
4 – honey crisp apples
1/2 cup sugar
1 tablespoon flour
1 teaspoon apple pie spice
1/4 teaspoon salt
Topping
3/4 cup old fashion rolled oats
3/4 cup flour
3/4 cup brown sugar
1/2 teaspoon baking soda
1/4 teaspoon baking powder
1/2 cup unsalted butter, melted
Instructions
Preheat oven to 350 degrees.
Peel and slice apples and add to large mixing bowl.
Mix ingredients for the filling in small mixing bowl.
Combine filling mixture into large mixing bowl and stir until apples are coated.
In a separate medium mixing bowl, add ingredients for topping and combine until mixed well.
Add apple mixture to 12″ cast iron skillet.
Spread topping over apple mixture.
Add to oven and bake for 30-40 minutes until the topping is slightly browned.