Dutch Oven Rosemary Garlic Bread is a delicious camp favorite that is a perfect side for your main dish.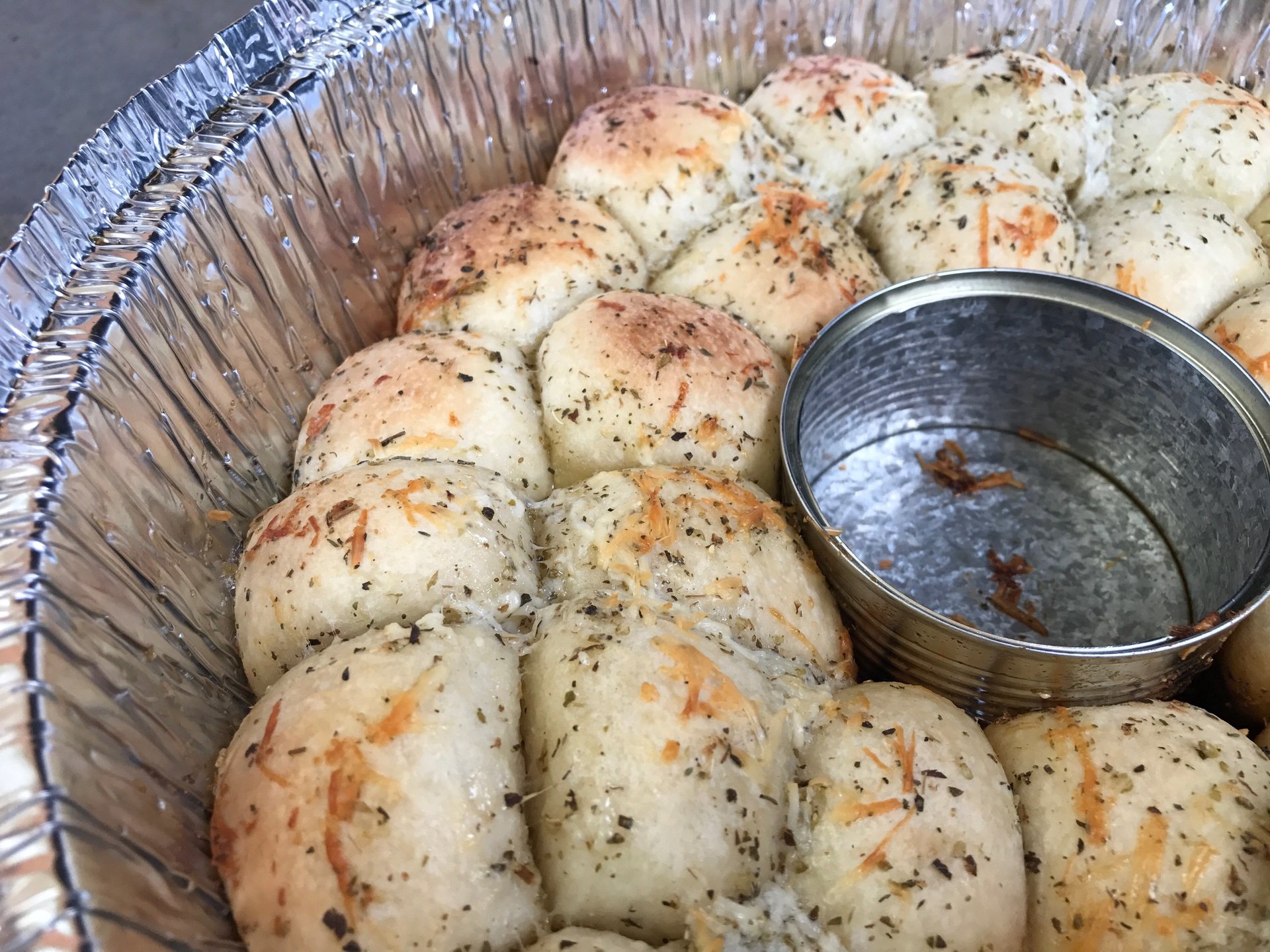 Ingredients
24 Bread Rolls (We used Rhodes frozen rolls)
1 stick butter (melted)
1 tsp garlic salt
1 tsp Rosemary or Basil
1/4 cup parmesaen cheese
Instructions
1. Add melted butter, garlic salt, rosemary or basil together in a mixing bowl
2.  Roll the rolls in butter mixture and get a good coating on them.
3.  Add rolls to a 12″ Dutch oven. You don't have to use a Dutch oven liner.
4.  Bake at 350 degrees for 15-20 minutes