Garlic Parmesan Pull Apart Bread is a great bread recipe to compliment your main course.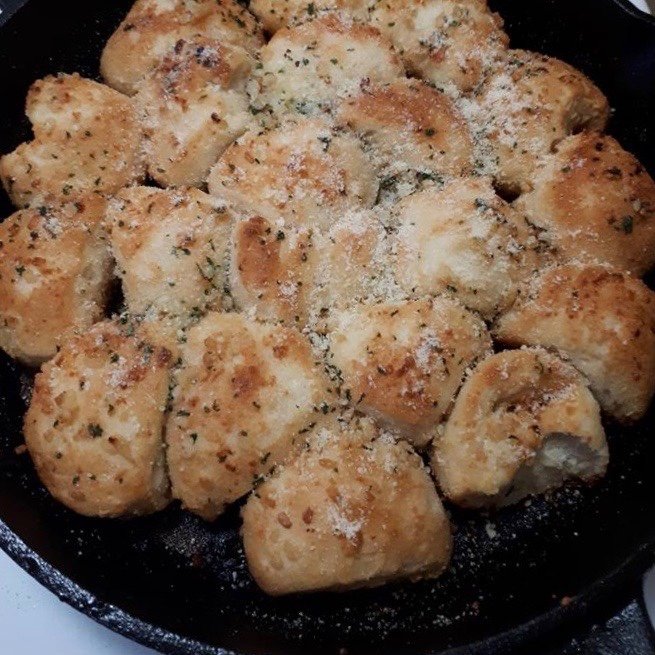 Ingredients
Instructions
Preheat oven to 350F
Melt about 1 tbs of the butter in a 12 inch skillet(you can go bigger or smaller to suit you) remove from heat
Melt the rest of the butter in a small bowl. Add the garlic and the parsley and stir.
Rip or cut pizza dough into pieces and roll into 1 inch balls.
Dredge each ball in the garlic butter mix and place in skillet(be sure to place them close together)
Once you have filled the skillet pour remaining garlic butter over the top of the balls.
Place in oven and cook for 30-40 mins. (I turn them after about 25 mins to get a crunch all the way around)
Remove from oven and sprinkle parmesan on the top then enjoy.
** Tip: You can also melt different cheese on top. **