Skillet Ground Turkey Stroganoff is a great alternative to beef stroganoff. Perfect one skillet weeknight meal.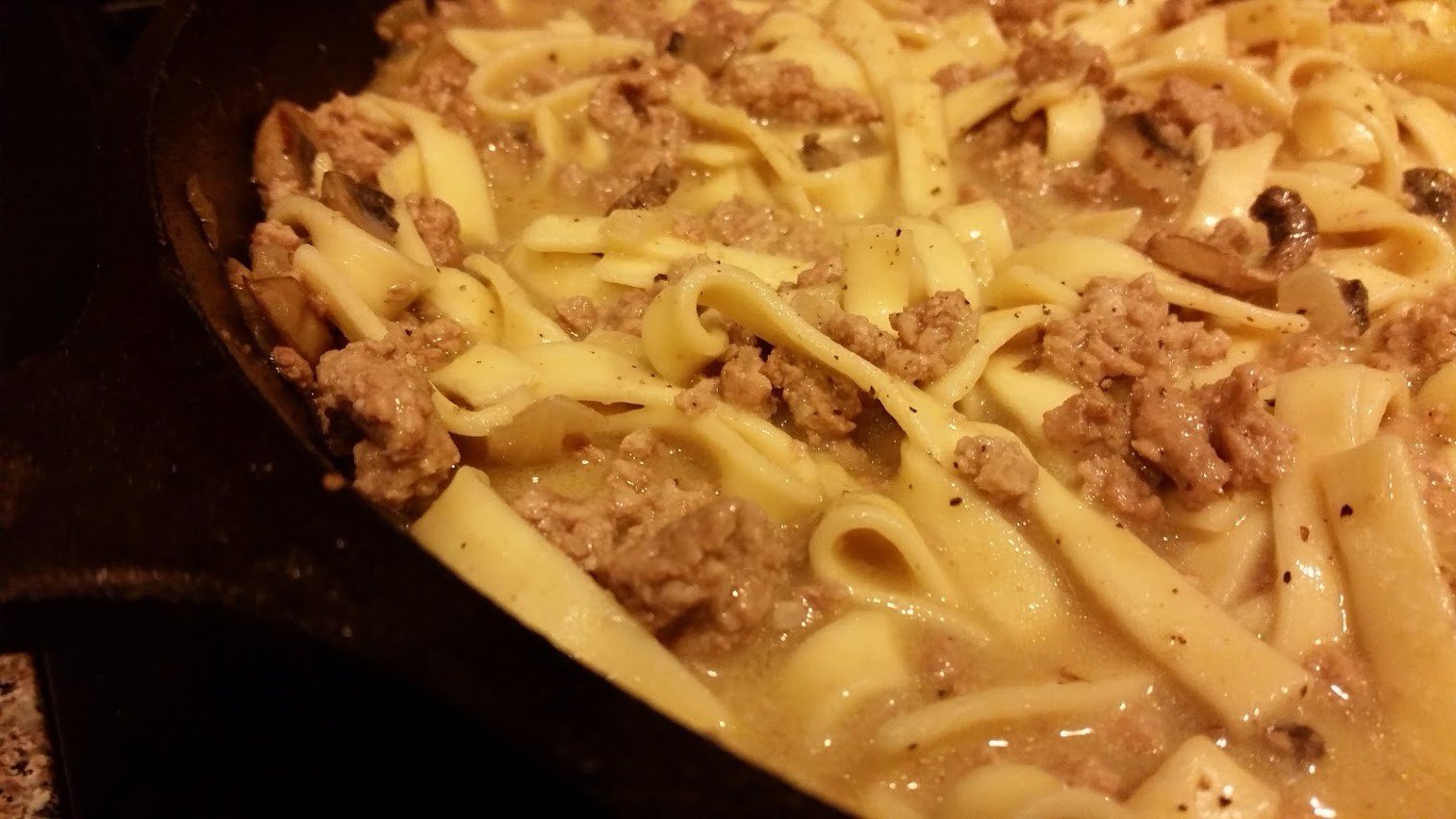 Ingredients
1 lb ground turkey
1 onion (diced)
1 cup mushrooms (thinly sliced)
1 can Cream of Chicken (or Cream of Mushroom) soup
1 tsp garlic
1 tsp salt
1 tsp pepper
1 tsp Worcestershire sauce
1 tsp of beef bouillon base (or 1 cube of beef Bouillon)
2 heaping Tbsp of sour cream
12″ (or larger) Cast Iron Skillet
2 cups egg noodles
Instructions
Boil egg noodles in a pot until soft. If needed, you can cook them in the skillet, drain the water and set them aside.
Cook the onions and mushrooms in a 12″ Skillet
Add Turkey, cook until it's no longer pink.
Stir in soup, garlic, salt, and pepper.
Add 1 cup of water to help thin out the soup.
Mix in Bouillon, and Worcestershire sauce.
Simmer uncovered for about 5 minutes
Remove from heat and add sour cream.
ENJOY!!! Makes about 4 servings.