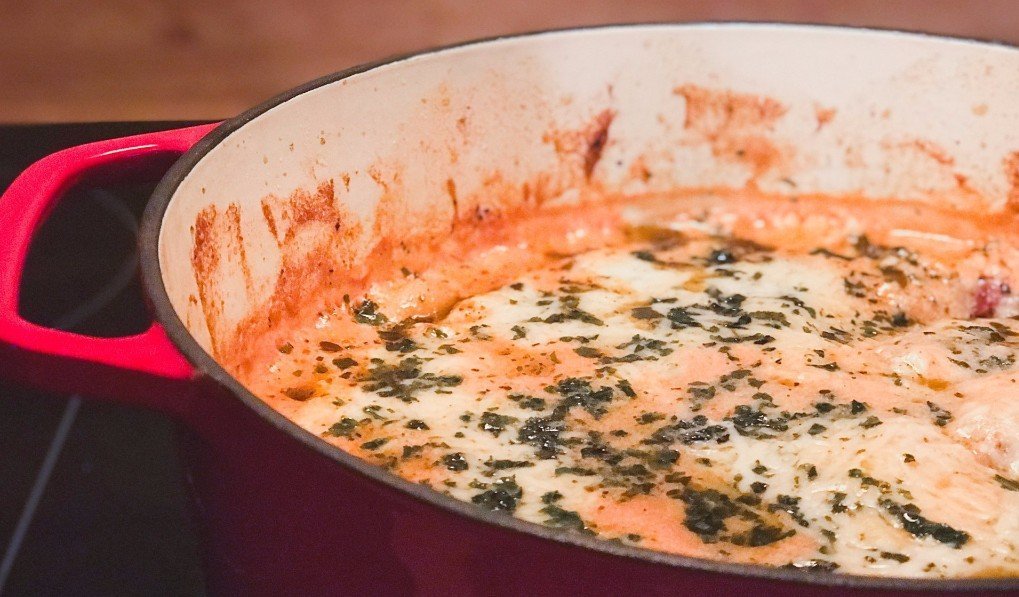 Ingredients
1 pound Italian Sausage
1 onion chopped
2 cloves garlic minced
3 cups water
1 pound uncooked medium shell pasta
1 (14 ounce) can crushed tomatoes
1 (8 ounce) can tomato sauce
1 tablespoon sugar
3/4 teaspoon fresh basil
1/2 teaspoon Italian seasoning
Salt and freshly ground pepper
8 ounces ricotta cheese
8 ounces mozzarella cheese shredded
4 ounces Parmesan shredded
Instructions
Preheat oven to 475 degrees. In a Dutch oven, cook sausage and onion over medium heat, about 5 minutes. Drain well.
Bring to a boil pasta until it is soft, about 5-10 minutes.
Add noodles and water, Stir in garlic, about 30 seconds. Stir in water, pasta, crushed tomatoes, tomato sauce, sugar, basil, Italian seasoning, 1 teaspoon salt, and 1/4 teaspoon pepper.
Drop large spoonfuls of ricotta on top of pasta. Sprinkle with mozzarella and parmesan. Bake until cheese is melted , about 15 to 20 minutes.