Skillet Chicken Pot Pie is the definition of comfort food. This is a very easy recipe that uses a rotisserie chicken.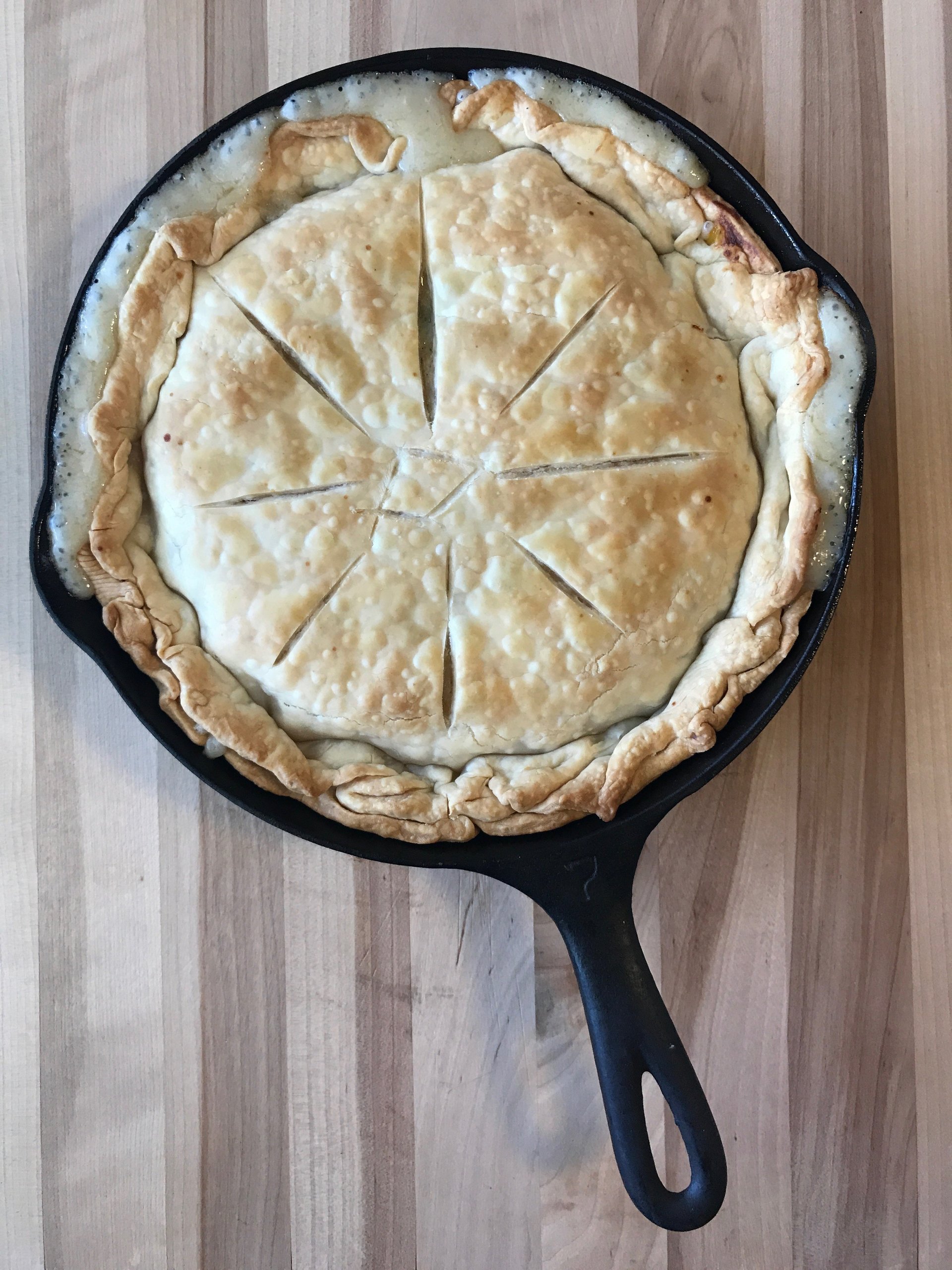 Ingredients
1 stick of butter
1/3 cup flour
1 box of refrigerated pie shells (Pillsbury are nice and flaky)
1 small bag of frozen mixed vegetables
1 large potato (baked about halfway in the microwave- peel and cut into small chunks) – OPTIONAL
1/2 cup milk
1 can chicken broth
3 cups rotisserie chicken
salt & pepper
Instructions
Melt butter in large cast iron pan. Add flour, salt & pepper. Let cook for a few minutes slowly stirring it well.
Add milk & chicken broth combining well and stir until thick & creamy. Remove from heat…add chicken and vegetables and if you do the optional potatoes.
Put bottom crust in a 10″ cast iron skillet (cold). Pour in filling. Top with second crust and seal edges well. Cut a few slits in top so it can vent while baking.
Bake at 425 degrees for 30-45 minutes. (mine took the full 45 minutes) Let cool 5 minutes before serving.