Steamed Artichokes are a perfect appetizer for guests or an up coming party.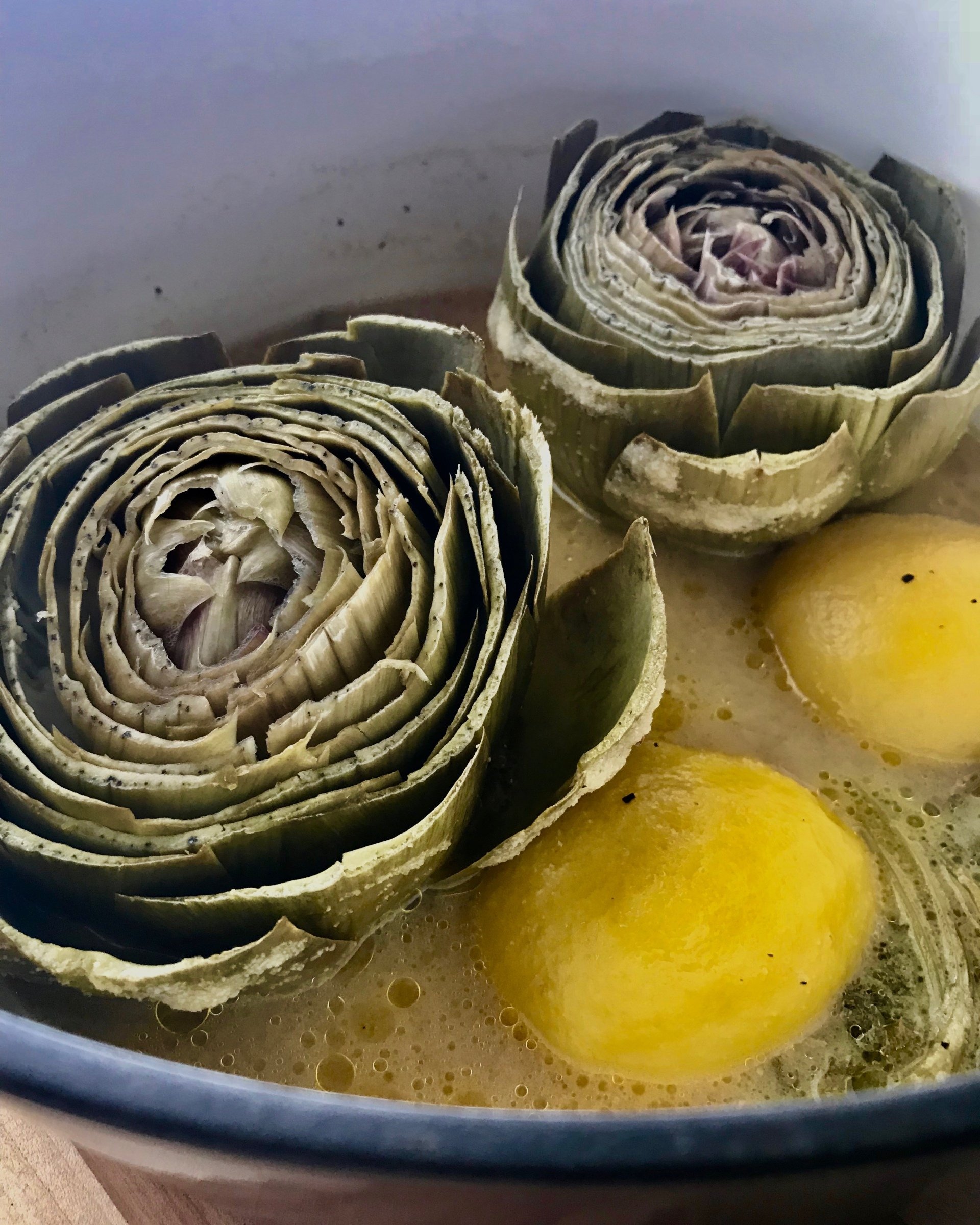 Ingredients:
4 sprigs parsley
1 teaspoon garlic powder (or 4 cloves garlic)
2 bay leaves
2 lemons halved, 1 lemon cut into wedges for serving
1/4 cup vegetable broth (or dry white wine)
2 tablespoons olive oil
1 quart chicken stock
2 whole artichokes
4 tablespoons salted butter, melted
Directions:
Add parsley, garlic powder, bay leaves, 3 lemon halves, vegetable broth, olive oil and chicken stock in a large 5 quart Dutch oven and simmer on medium-low heat.
Prepare artichokes by cutting the stems and cut the top inch of the artichoke. Peel off any tough outer layers.
Add artichokes to 4-6 quart Dutch oven bottom up. Cover and simmer for about 30 minutes. A knife should meet no resistance.
Serve with melted butter.
Credit: Food Network Magazine, April 2018.