Dutch Oven Lamb Shanks to wow your family, friends and anyone else that you are sharing a meal with.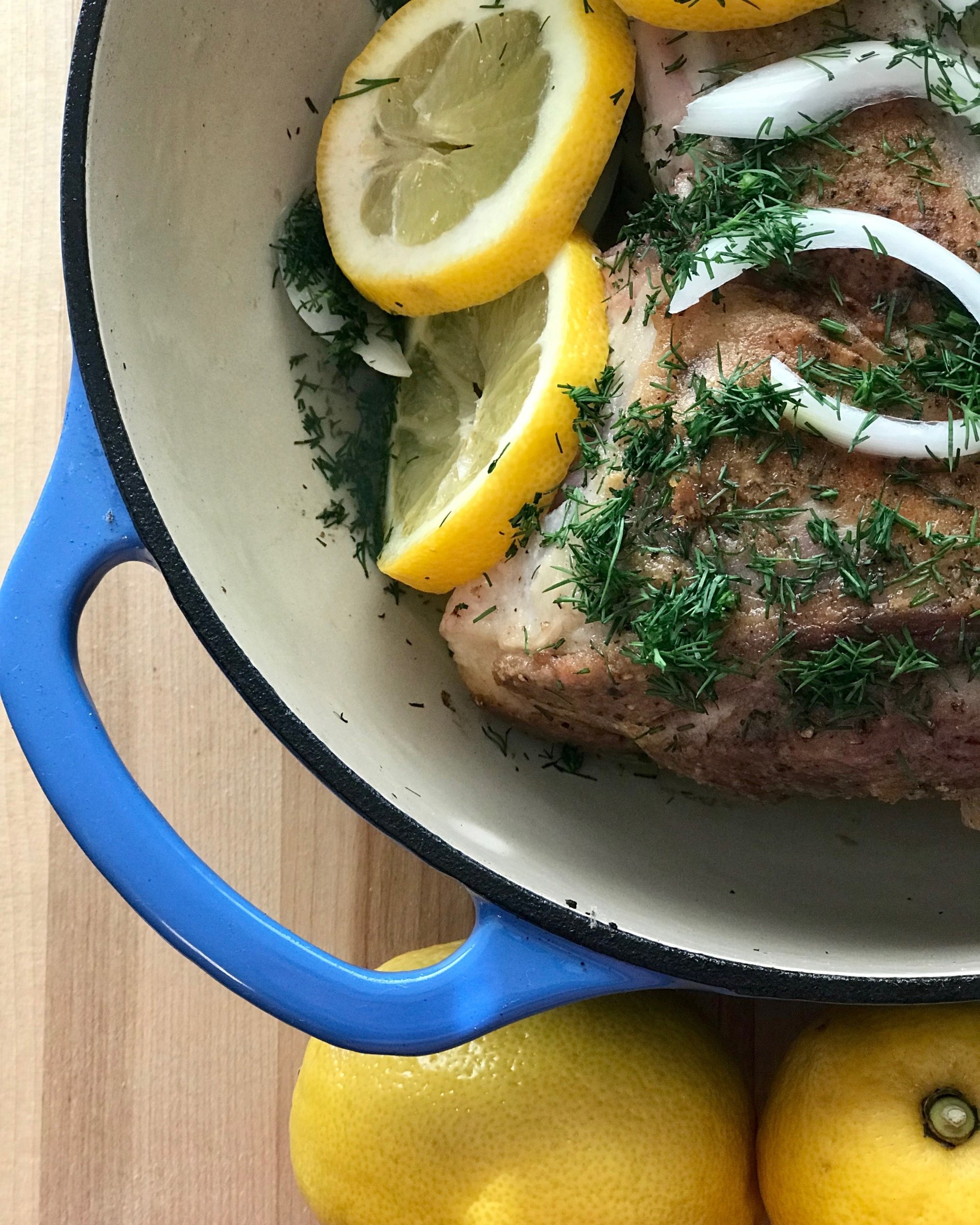 Ingredients
1-2 lamb shanks
Kosher salt and freshly ground pepper
2 tablespoons all-purpose flour
1 tablespoon Mediterranean extra-virgin olive oil
2/3 cup low-sodium chicken broth
4 dill sprigs finely chopped dill
1/2 medium onion, sliced in half moons
1 small lemon, thinly sliced, and seeds picked out
5 oz crumbled feta cheese
Cooked orzo, for serving
Instructions
Preheat oven to 200 degrees.
Season the lamb shanks with salt and pepper and dust with the flour, shaking off any excess. In a 2.5 quart Dutch oven, heat olive oil.
Sear the lamb shanks on all sides over moderately high heat.
Add chicken broth and onion.
Add dill to all sides of lamb shanks and add to dutch oven.
Add sliced lemons to the Dutch oven and cover.
Bake for 4-5 hours until lamb is 165 degrees internal temperature.
Lamb Provided by Morgan Valley Lamb: http://morganvalleylamb.com