Skillet Smoked Salmon to mix it up from traditional salmon. The smoked fish gives it great flavor.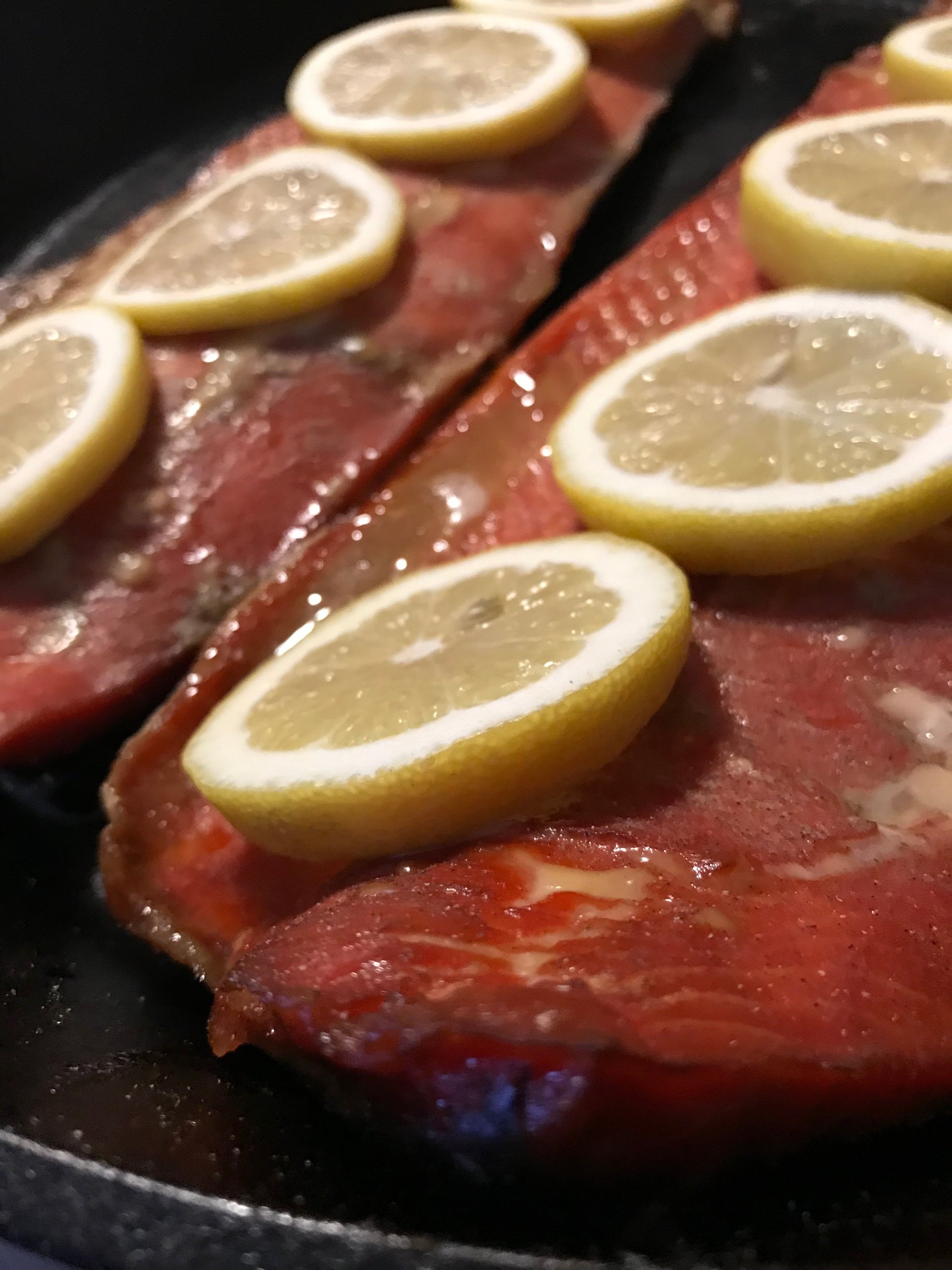 Ingredients
2 fillets salmon
2/3 cup brown sugar
1 teaspoon pepper
1 tablespoon salt
Instructions
Mix ingredients together and cover each fillet with mixture and wrap in aluminum foil and refrigerate for 4-5 hours.
Unwrap salmon and add to 14″ cast iron skillet.
Start smoker on smoke setting and cook for 30 minutes.
Increase smoker setting to 225 degrees and cook for 45 to 60 minutes.
Serve with lemons.