Rosemary Shrimp and Sausage skillet meal is perfect on the grill for your summer bbq or indoors on your stove top when the weather turns cold.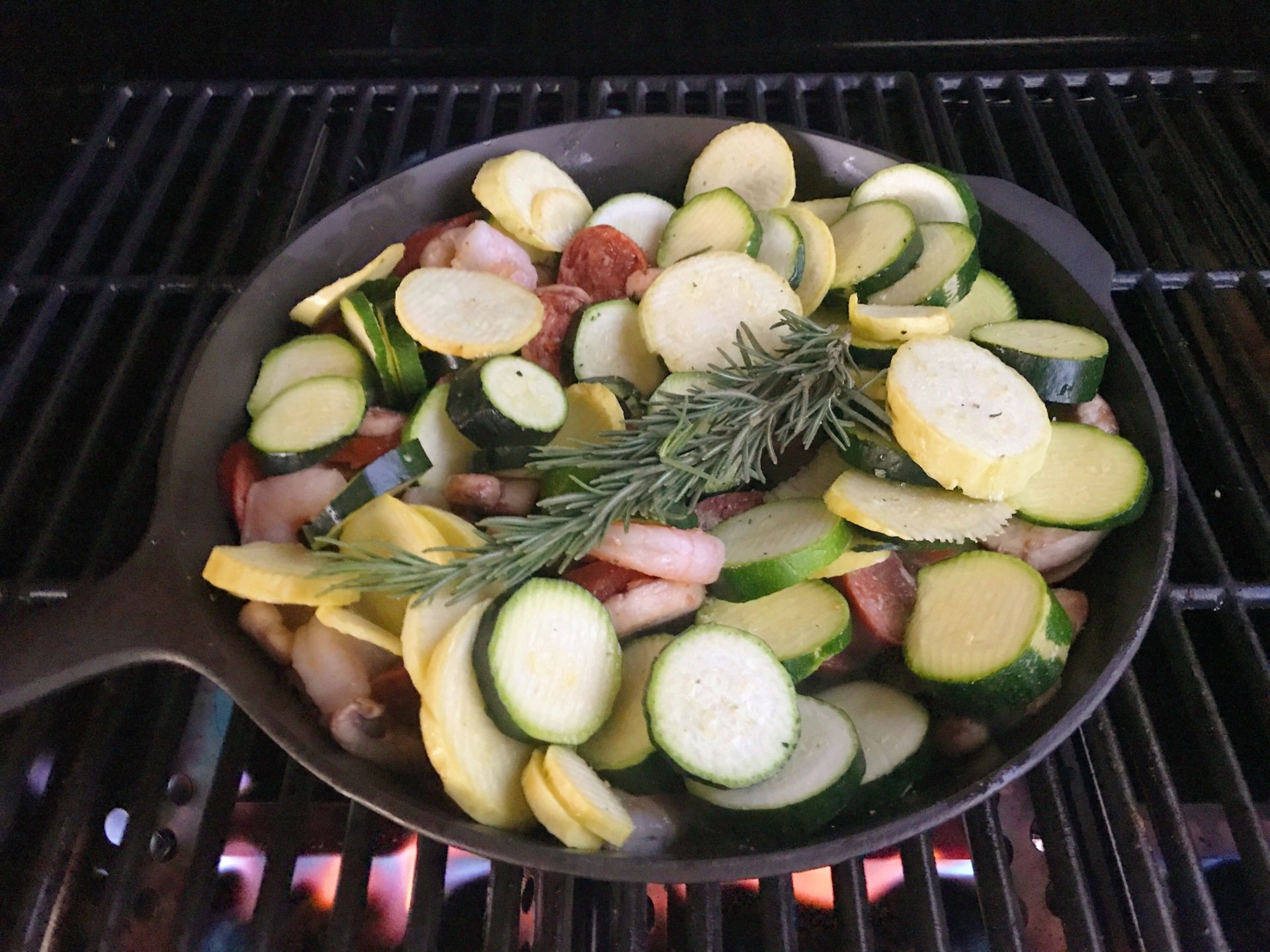 Ingredients
1 pound raw large shrimp, peeled and deveined
14 ounce pork sausage, sliced
2 medium sized zucchini, sliced
2 medium sized yellow squash, sliced
½ pound baby portobellos
1 Tablespoon Fresh Rosemary
2 Tablespoons Butter
1 Tablespoons Seasoning Salt
Instructions
In a large bowl add the shrimp, sausage, zucchini, yellow squash, baby portobellos and jakes prime seasoning.
Add to all items to a large skillet with butter and turn to medium high. Cook for about 8-10 minutes until the shrimp is pink and the vegetables are tender.
Garnish with fresh rosemary if desired and serve immediately.