n id="dpsp-post-content-markup" data-image-pin-it="false">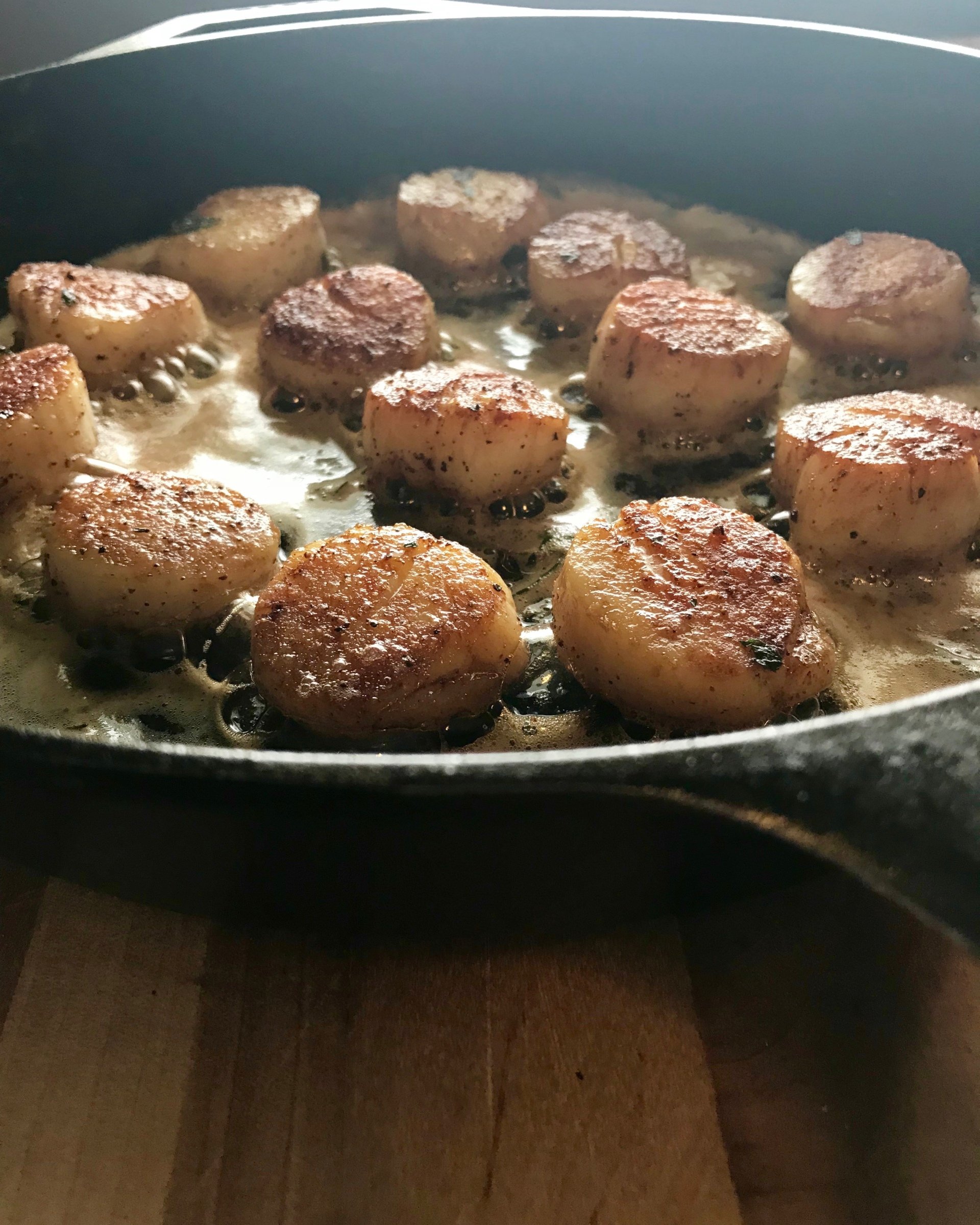 Ingredients
1 lb sea scallops, side muscle removed
1 tablespoon lemon olive oil
salt and pepper to taste
3 tablespoons salted butter
2 tablespoons fresh parsley, minced
1 teaspoon garlic powder
juice of 1/2 lemon
Instructions
Pat scallops dry and season with salt and pepper.
Add olive oil to 12″ Cast iron skillet and bring to medium heat.
Add butter, garlic powder and parsley to skillet stir until combined.
Once skillet has gotten hot, add scallops to the pan and sear 2 minutes on each side. Scallops should be golden brown on each side. Remove scallops and set aside.
Sprinkle with lemon juice and serve while hot.