Cast Iron Sugar Cookies is a classic dessert that turns out so good baked in cast iron.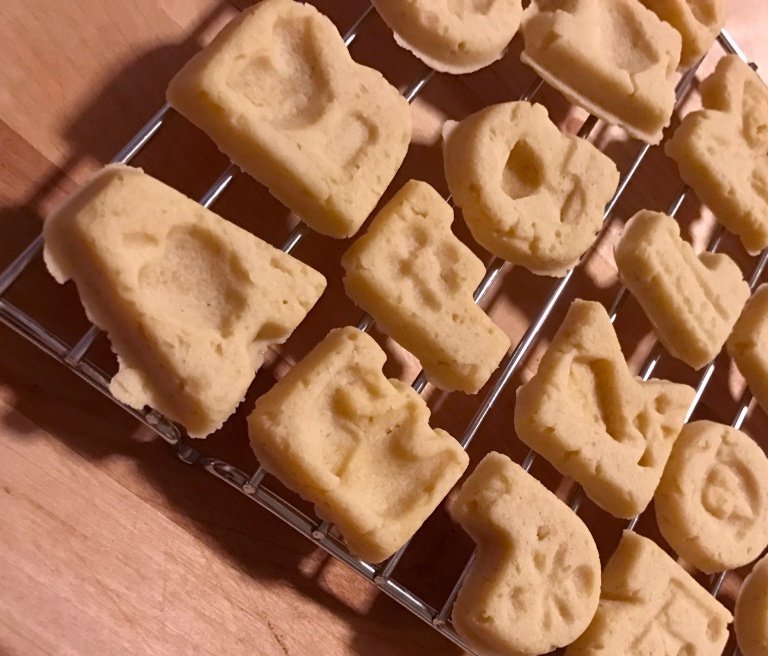 Ingredients:
1 cup butter, softened
⅔ cup granulated sugar
2 eggs
2 teaspoons vanilla (or almond extract)
3 cups all purpose flour
¼ teaspoon salt
Butter Spray
Directions:
Preheat oven to 350 degrees.
Add Butter and sugar use a mixer until the butter and sugar is nice a fluffy. Add eggs one at a time while mixer is on low. Add vanilla.
In a separate bowl, stir flour and salt together. The slowly combine dry ingredients with wet ingredients while still mixing. You may have to stop and scrap the sides of the bowl.
Spray Cast iron cookie mold with butter spray. Fill each mold with cookie dough. Bake for 16 minutes. Let cool and turn cookie mold over on a baking rack. The cookies should all come out with no sticking.
You can also use a biscuit cutter and a flat Cast iron griddle to bake these cookies.
Credit: Lulu The Baker (http://luluthebaker.com/2015/01/cast-iron-sugar-cookies/)