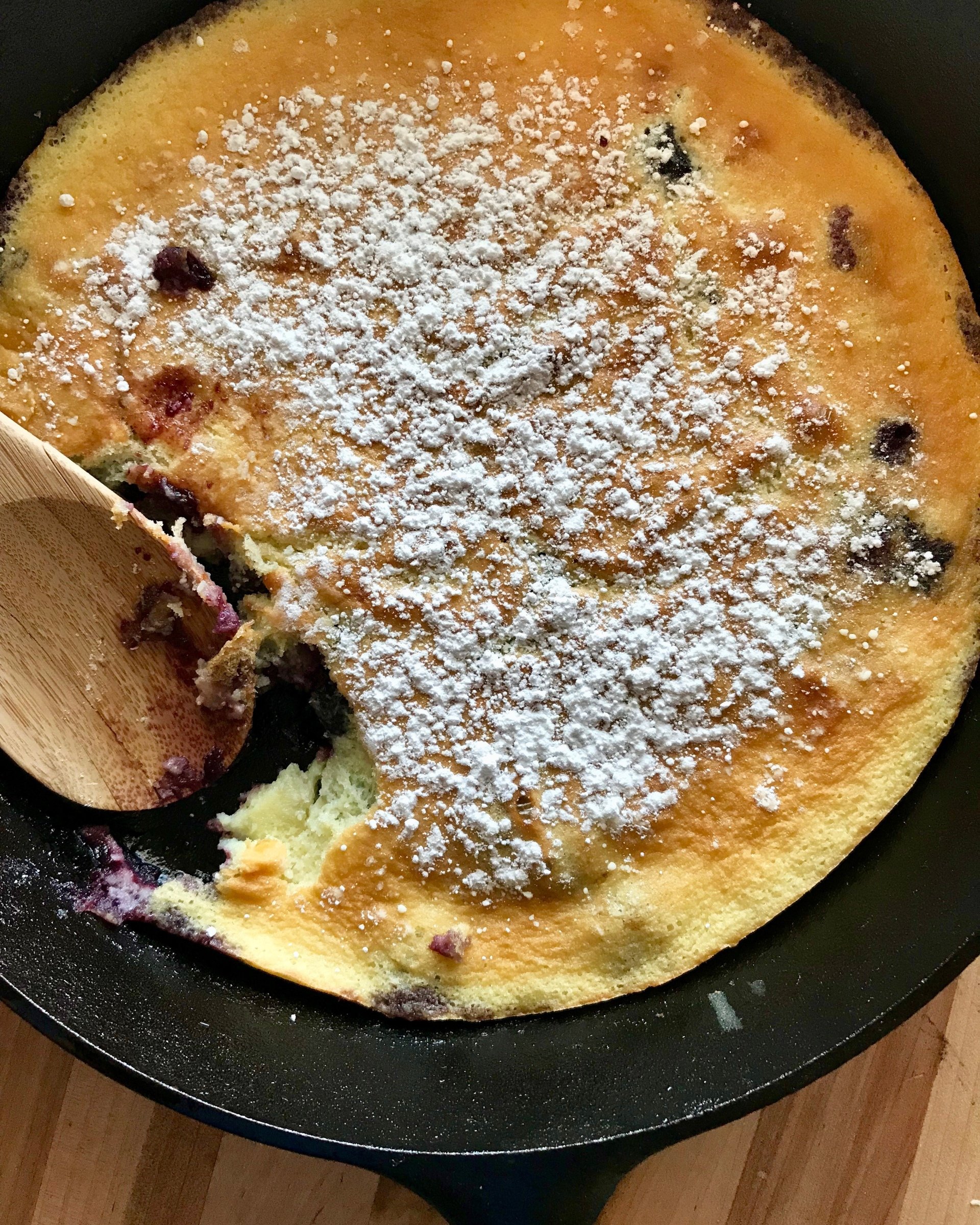 Ingredients
4 eggs separated
1/3 cup sugar
6 tablespoons all purpose flour
2 teaspoons almond extract
1 cup heavy whipping cream
1/2 tsp salt
10-12 oz pitted cherries
lemon zest of 1 lemon
Instructions
Preheat oven to 375 degrees
In a mixing bowl, combine egg yolks and 1/3 cup sugar. Beat on medium/high for about 8 minutes.
Add flour, almond extract and heavy whipping cream and mix until well combined.
Add lightly beaten egg whites and mix until combined.
Coat cast iron skillet with buttered cooking spray.
Add a #8 (10″) cast iron skillet to oven and preheat for 5 minutes.
Add cherries and lemon zest to bottom of skillet.
Add batter to the top of cherries.
Bake for 30-35 minutes or until a toothpick comes out clean.
Top with powdered sugar.
Credit: Adapted from: Williams Sonoma Summertime Cast Iron Cooking Class.