Skillet Bacon Cheese Chicken is a fabulous and healthy option for family dinner.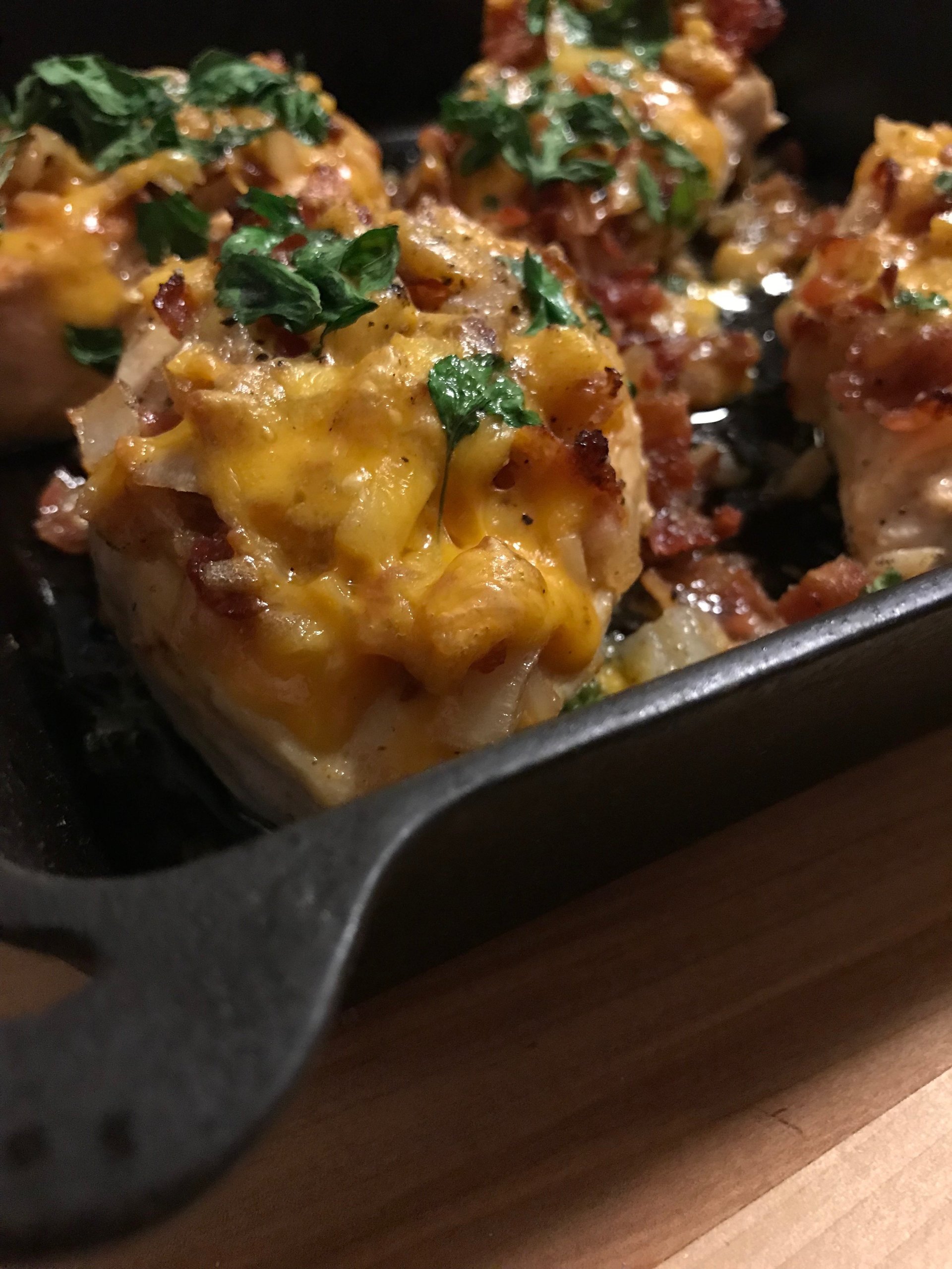 Ingredients
6 slices bacon
1 tablespoon butter
5 (4- to 5-ounce) boneless skinless chicken breasts
1 small (1/2 cup) onion, finely chopped
1 teaspoon garlic powder
1/2 cup chopped parsley
1/2 cup shredded Cheddar cheese
freshly ground pepper
Instructions
Preheat oven to 350 degrees.
Cook bacon in 12″ cast iron skillet on medium low heat, set aside.
Add butter to the skillet and add chicken breasts.
Cook until no longer pink on the inside. About 15 minutes.
Add chicken to 10″ cast iron skillet.
Cook onions, bacon and garlic powder in 12″ skillet until onions are translucent.
Spoon mixture over chicken breasts.
Add cheese, parsley and pepper on top of chicken.
Bake 12-15 minutes until cheese is melted on top.
Credit: Adapted from: https://www.landolakes.com/recipe/17796/chicken-with-bacon-cheese-topping/