Apple Skillet Cake is a great dessert to share take over to your neighbors.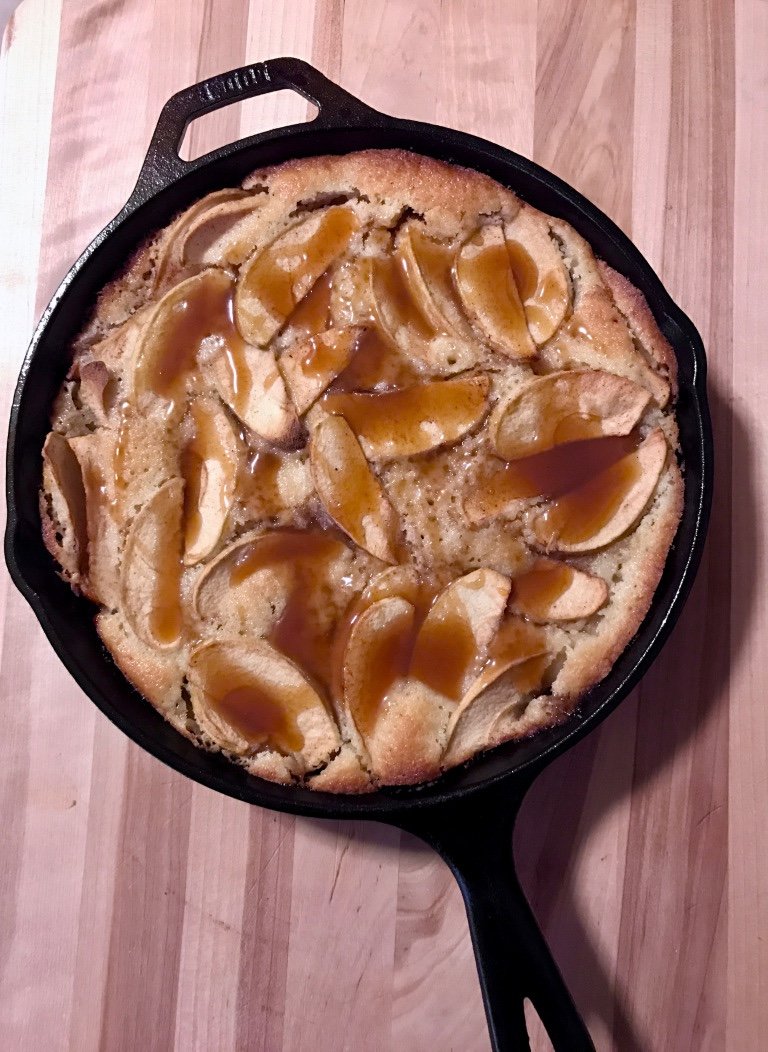 Ingredients
3 Granny Smith apples, peeled and sliced (about 5 cups)
1/4 cup firmly packed light brown sugar
2 tablespoons cane syrup (I used 2 tablespoons of pancake syrup)
1/2 teaspoon apple pie spice
1 1/3 cups all-purpose flour
3/4 cup granulated sugar
1 1/2 teaspoons baking powder
1 teaspoon kosher salt
1/2 cup whole milk, warmed
6 tablespoons unsalted butter, melted
1 large egg
1 teaspoon vanilla extract
Caramel topping (optional)
Directions
Preheat oven to 350 degrees and spray 10″ cast iron skillet with butter spray.
In 1 medium bowl mix, apples, brown sugar, cane syrup, apple pie spice and mix together.
In another medium bowl whisk together, flour, sugar, baking powder, salt.
In a small bowl, mix butter, egg, milk and vanilla extract together.
Mix the small milk mixture and the flour mixture until fully mixed together.
Add batter to 10″ skillet and then top with apples.
Bake for 35 minutes or until done.
Credit: Southern Cast Iron Magazine (http://www.tasteofthesouthmagazine.com/apple-skillet-cake/)