Apple Caramel Skillet Bake is a great dessert for a group!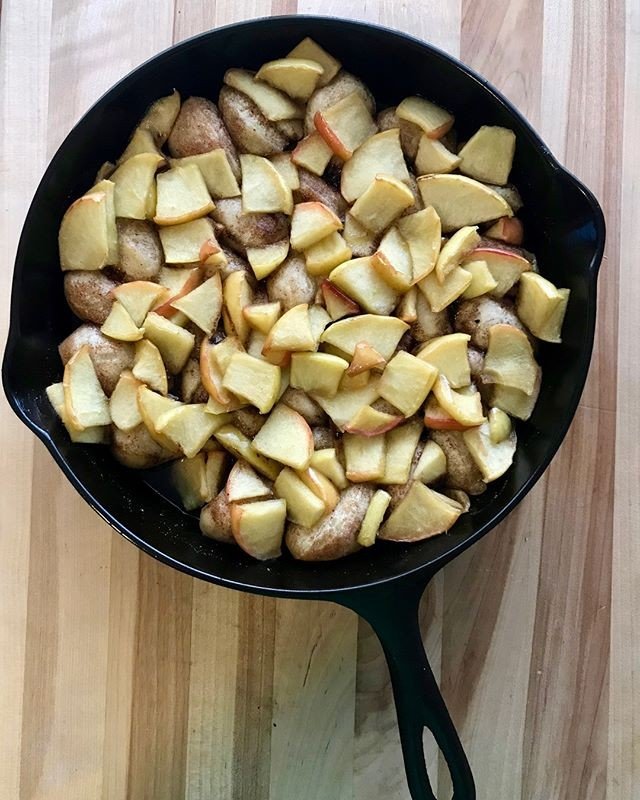 Ingredients
Instructions
Preheat oven to 350F
Lightly oil a 10 inch skillet
cut dough into small pieces and roll into loose balls.
Dredge pizza dough in the cinnamon sugar making sure to completely cover.
Place cinnamon balls in skillet making sure to push them close together to cover the whole skillet.
In a separate skillet melt butter. Add cinnamon, brown sugar, salt and apples.
Saute until apples are softened.
Pour apple mixture on top of cinnamon balls and put in oven
Bake at 350 for 30 mins.Let cool and drizzle caramel on top.