Angel Food Cake isn't just bought at the store, its made in Cast iron!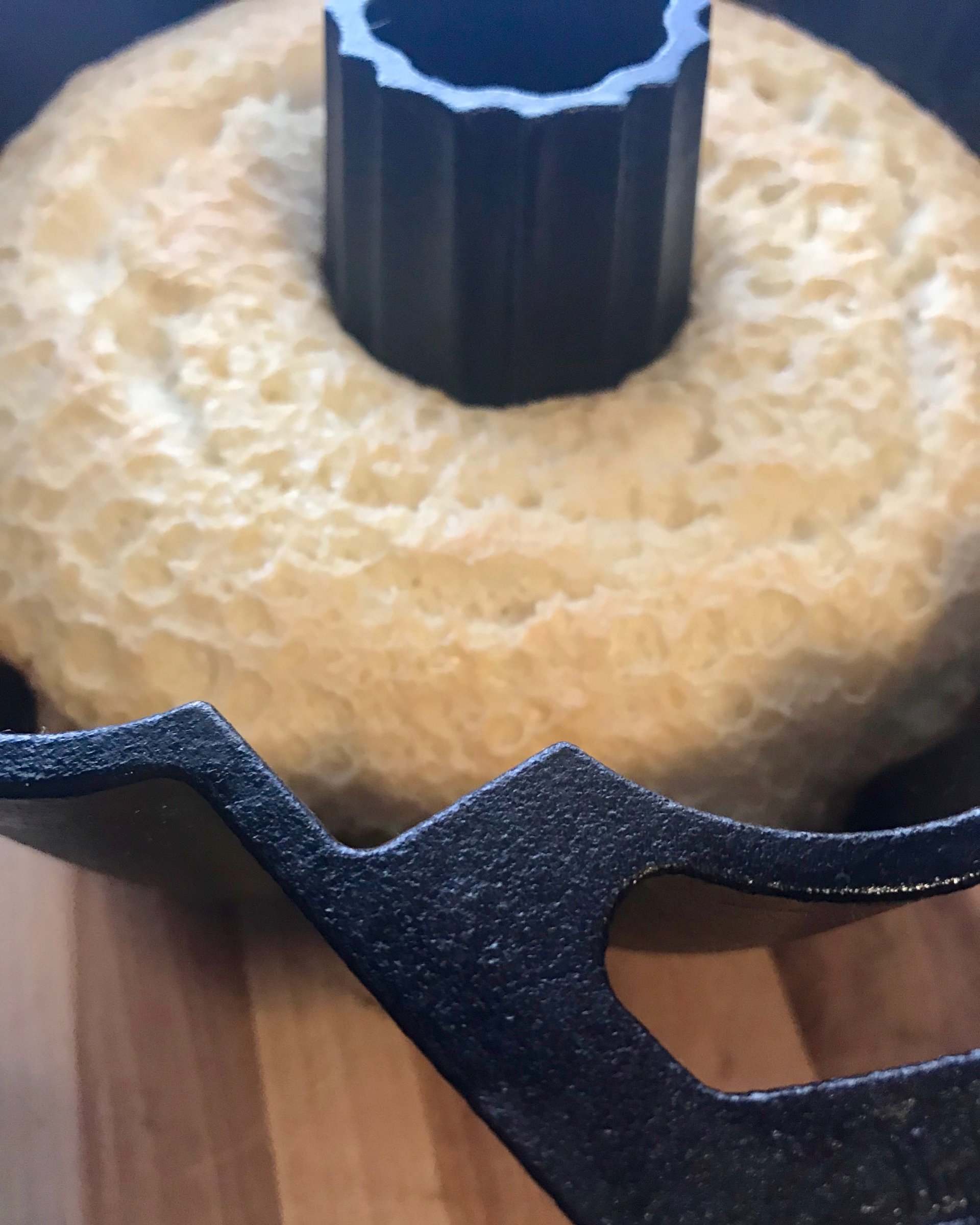 Ingredients
1 teaspoon cream of tartar
1/2 teaspoon vanilla extract
1/2 teaspoon almond extract
1 1/4 cups cake flour
1 3/4 cups white sugar
1/4 teaspoon salt
12 egg whites
Instructions
In a stand mixer, beat egg whites until they form stiff peaks.
Add cream of tartar, vanilla extract, and almond extract.
Sift together flour, sugar, and salt, five times.
Gently combine dry ingredients to egg white mixture.
Add batter to an un greased Cast Iron Bundt Pan.
In a cold oven, add Bundt Pan and turn oven to 325 degrees.
Bake for 1 hour or until top is golden brown.
Let cook in Bundt pan and cool. It should release from the pan and come out without sticking.
Credit: Adapted from: https://www.allrecipes.com/recipe/7324/angel-food-cake-i/print/?recipeType=Recipe&servings=16&am…