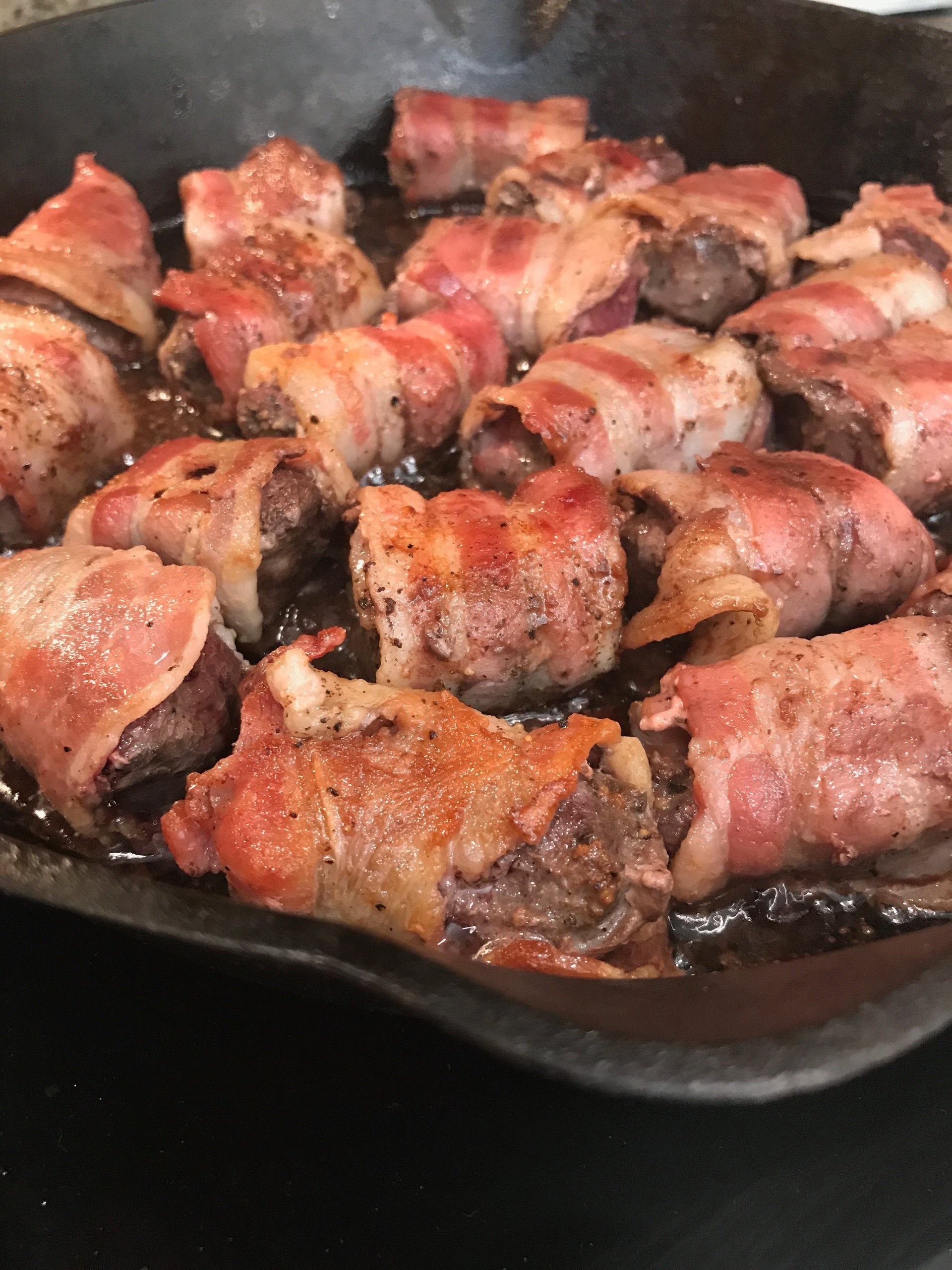 Ingredients
2 boneless skinless Sandhill crane breasts
24 oz bacon
2 tablespoons extra virgin olive oil
Salt
Pepper
Toothpicks
Instructions
Brine crane breasts for 24 hours in enough water to cover the breasts with 3-5 tablespoons of salt.
Dry meat and cut into bite sized pieces.
Season lightly with salt and pepper.
Cut bacon strips in half crosswise and wrap each piece of crane with a section of bacon, securing with a toothpick in the center.
Heat olive oil in 12 inch cast iron skillet over medium low heat.
Add bacon wrapped crane pieces to the skillet and cook until bacon is browned on all sides. Remove toothpicks.
Enjoy!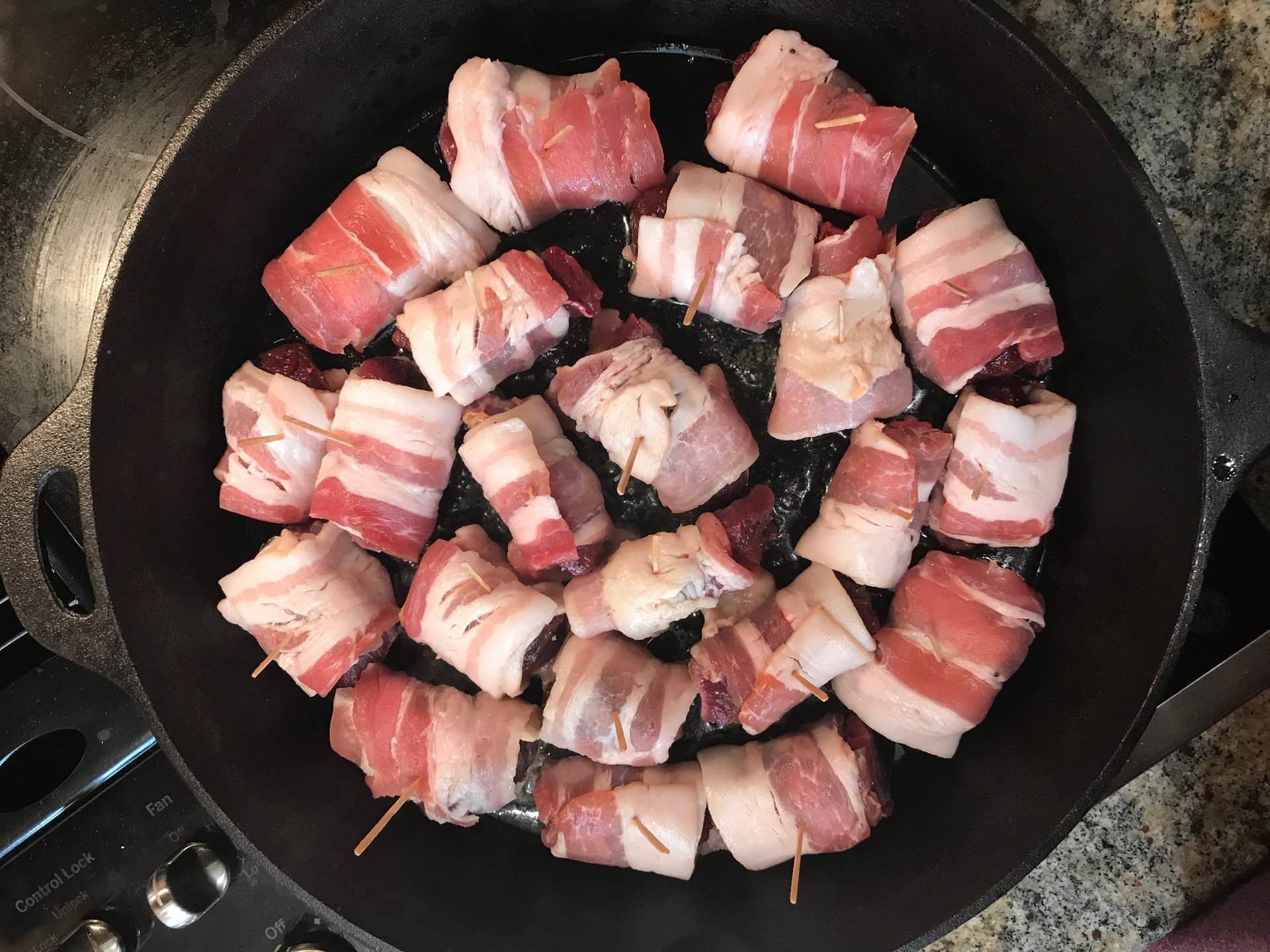 Bacon Wrapped Sandhill Crane is a very lean delicious meal. Sandhill Crane is sometimes known as "Ribeye of the Sky" because of its similarity to a cut of ribeye beef. The Sandhill Crane in this recipe was acquired by a valid hunting license and was harvested legally.