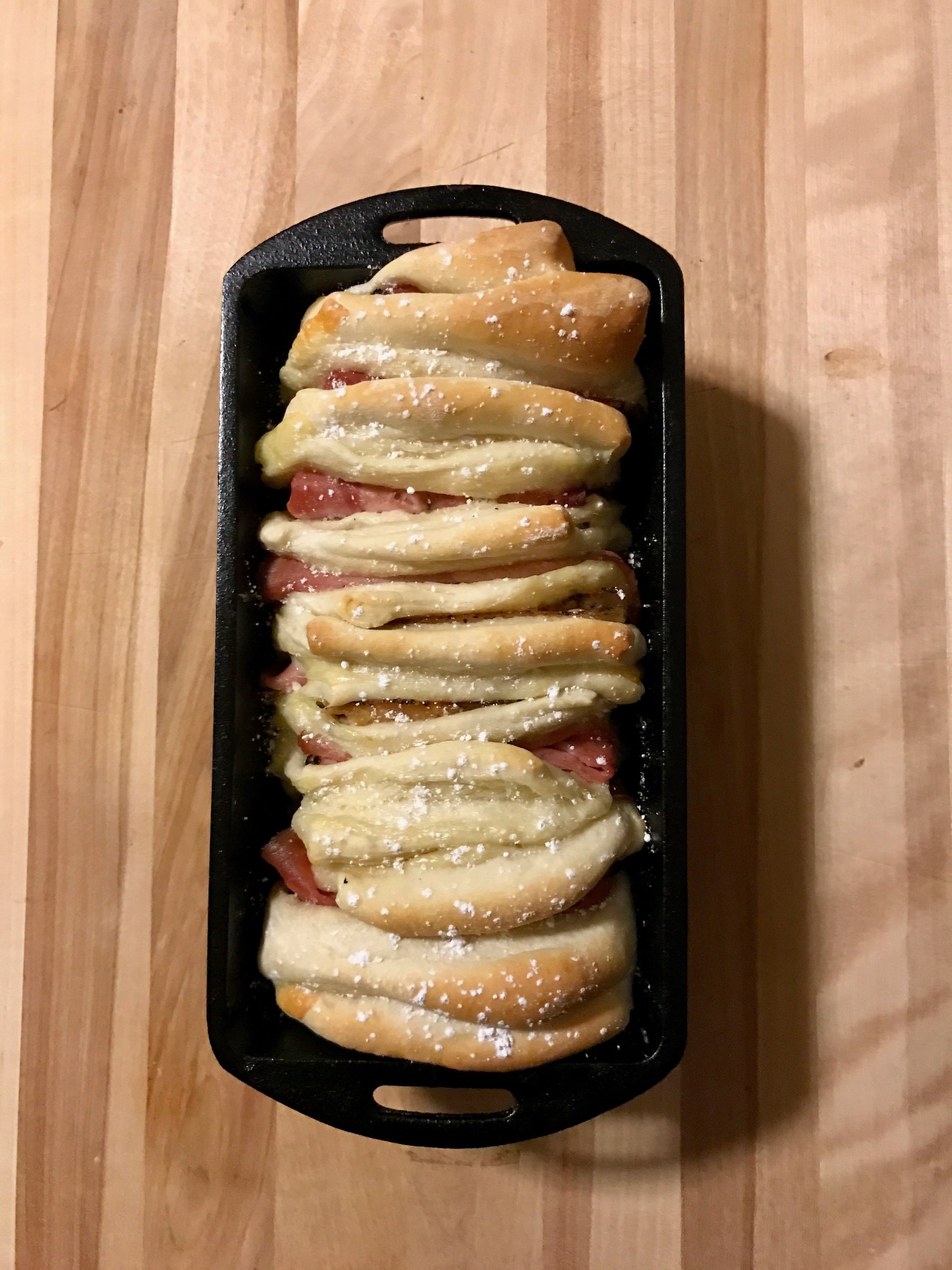 Ingredients
1 (1 lb.) loaf frozen white bread dough, thawed (I used Rhodes bread dough)
2 Tbsp. unsalted butter, melted
12 Swiss cheese slices, halved
12 thin Ham slices
12 thin Turkey slices (I used cracked pepper turkey)
Powdered sugar
raspberry jam
Instructions
Spray Cast Iron Bread pan with butter spray. Preheat oven to 350 degrees.
On a floured surface roll the dough into a 12″ by 20″ rectangle. Slice the dough lengthwise into 3 (4″) strips. Brush dough with melted butter. Cut dough crosswise into 8 (2″) strips to make 24 (2″ by 4″) rectangles.
Assemble by layering. Dough, cheese, ham then dough, cheese, turkey. Repeat until the bread pan has been filled. Cover and let rise for 1 hour.
Bake for 35 minutes. At the 17 minute mark, cover with aluminum foil so bread doesn't burn.
Top with powdered sugar and have raspberry jam for a dipping side.
Credit: Pull-aparts Pull. Eat. Repeat. Cookbook page 27