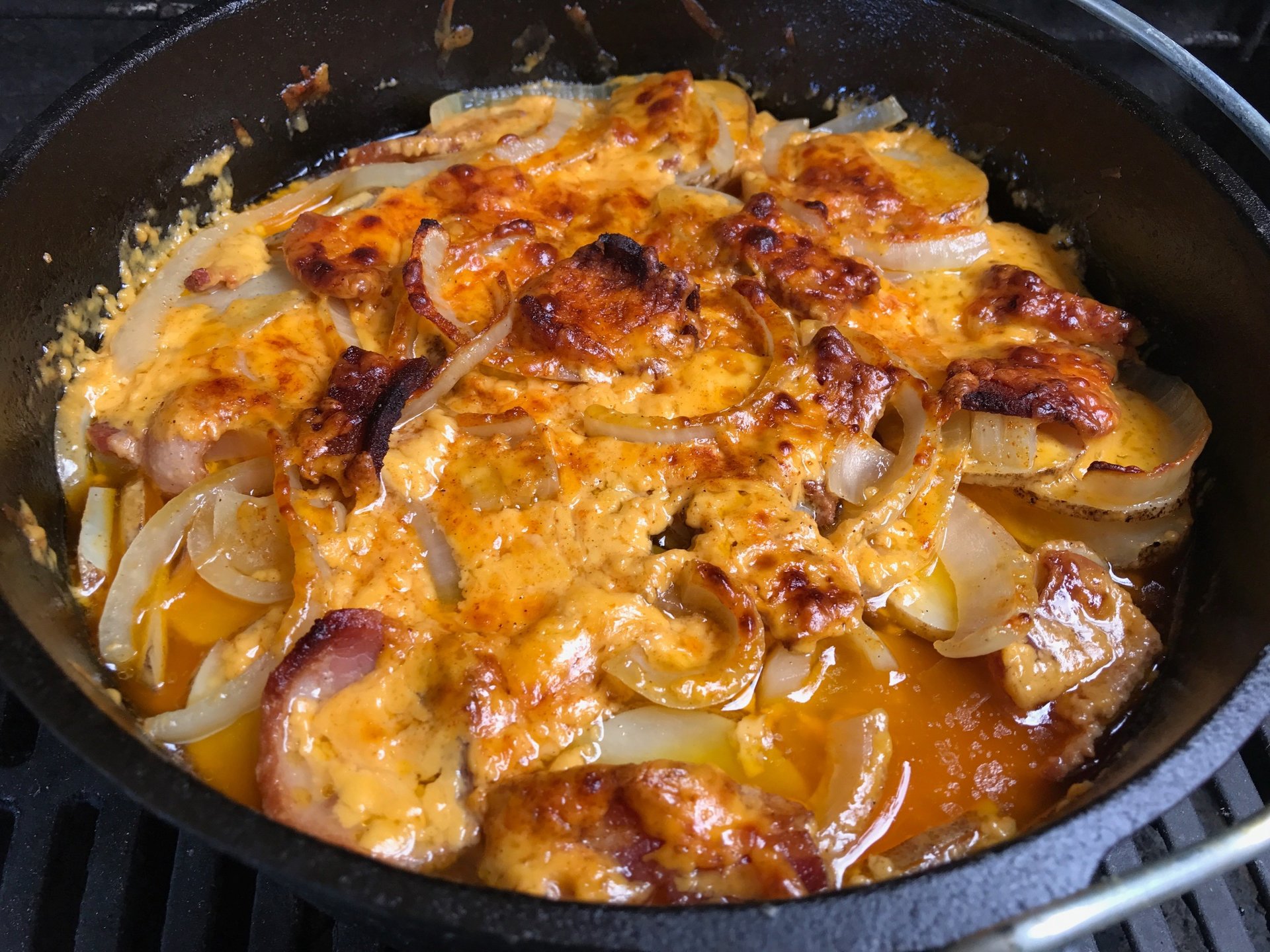 Ingredients
7 Russet Potatoes
1 lb Bacon
1 sliced onion
16 oz Sharp shredded cheddar cheese
6 oz Ginger Ale
Salt and Pepper to taste
Paprika
Instructions
1. Slice potatoes and soak them in a bowl of water.
2. Slice bacon into 1 inch pieces and cook on the bottom of a 10″ Dutch oven. When crispy remove bacon and save for later.
3. Leave bacon fat in bottom of Dutch oven and add about 1/3 of the sliced potatoes, then layer with bacon, and onions and cheese. In between each layer add salt and pepper.
3. When all layers have been added, sprinkle with paprika. Pour ginger ale around the edges.
4. Cook at 350 degrees in a Dutch oven with lid on for 30-45 minutes or until done.