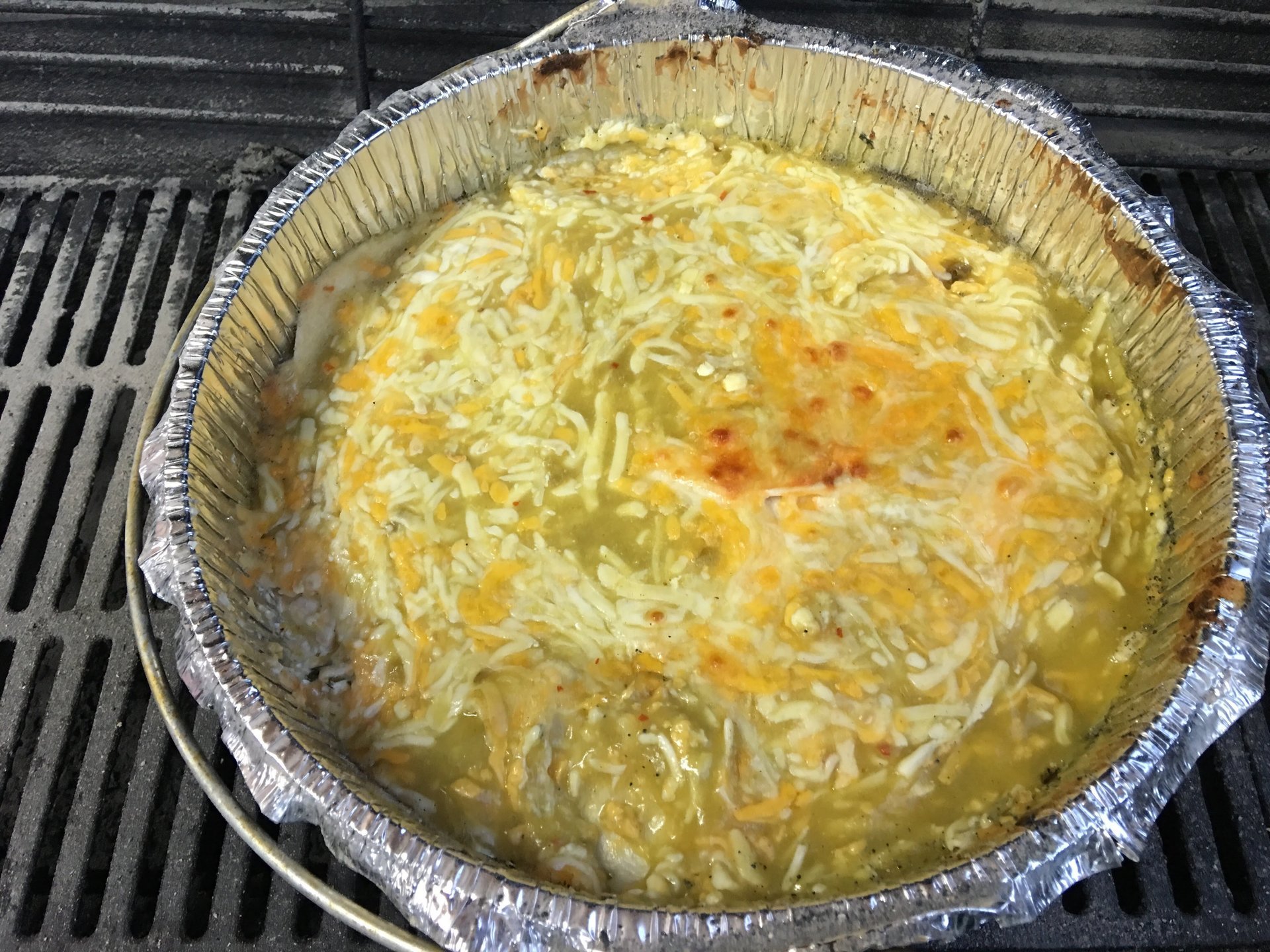 Ingredients
28 oz Green Chile enchilada sauce
10 oz package frozen spinach (optional)
8 oz cream cheese
14 oz can diced green chiles
1 1/4 cup shredded Mexican cheese
15 corn or flour tortillas
3 cooked chicken breast halves, shredded (or a whole rotisserie chicken)
Instructions
Pour 1/3 can of enchilada sauce into a 10″ Dutch oven. Layer 5 tortillas torn in half and overlapping. Spread half chicken, half spinach and half cream cheese with salt and pepper to taste. Top with half green chilies. Repeat the second layer. Top with remaining tortillas and add cheese.
Cook at 350 degrees for 30 to 40 minutes until cheese is melty. Let rest 10 minutes before serving.
Serves about 8 adults.