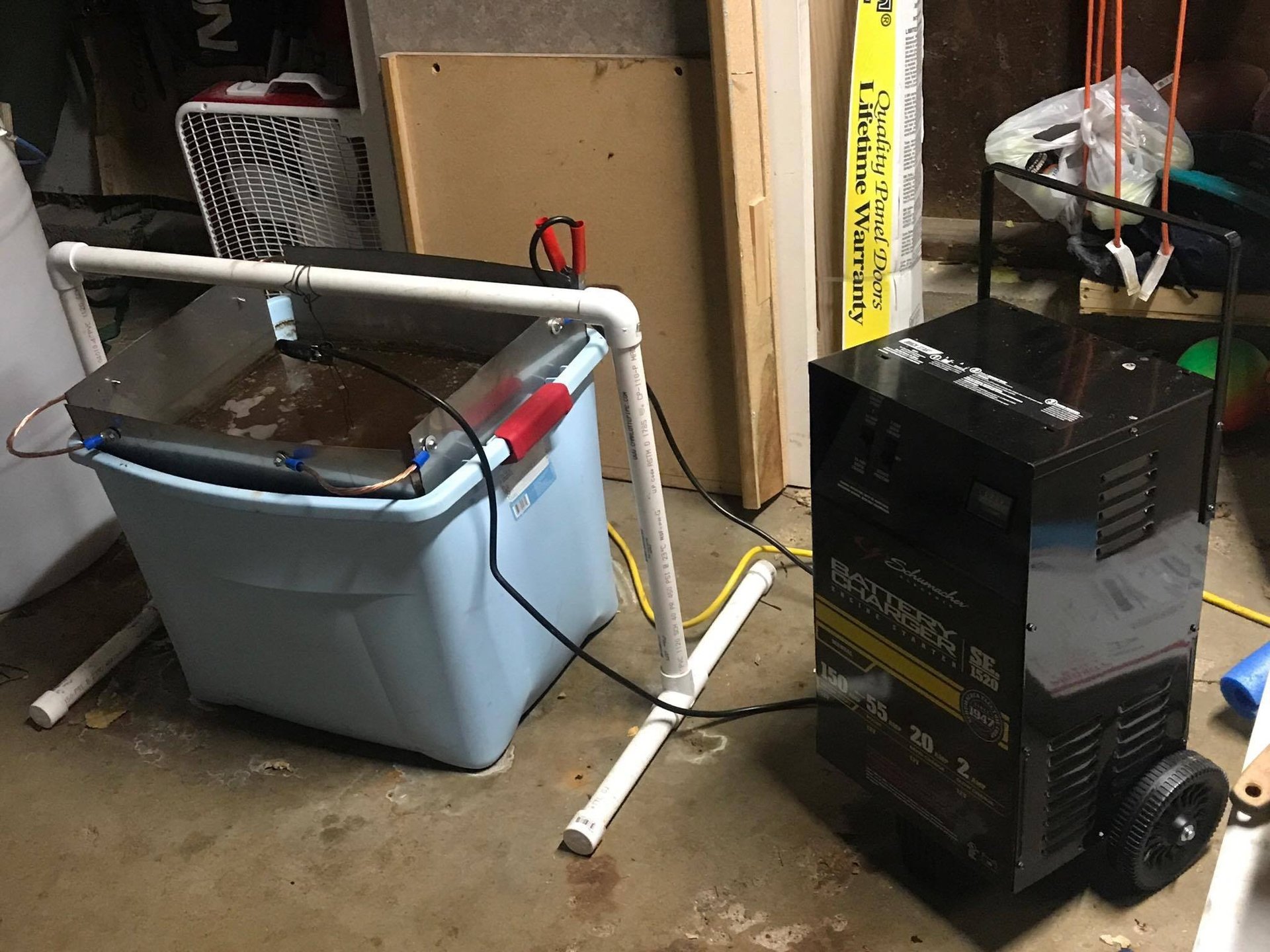 Restoring Cast Iron can be challenging at times. You can save yourself a lot of work by creating an E-Tank to remove the rust safely.
Supplies
22 gallon plastic bin or drum
6-8 gauge copper wire
Anode (regular scrap steel, i.e. lawn mower blades or any regular non metallic, non galvanized steel)
Manual operating battery charger
PVC pipe
Coat hanger
Laundry booster (1.5 cups per 10 gallons)
Put metal inside of plastic container. Secure the copper wire to the metal weather its wrapping around metal or fastening with screws. Fill container until its almost to top. Place PVC pipe on top with a bent coat hanger to be able to hang the cast iron piece from the top. Mix your wash into water. Connect the hot (red) lead to metal and negative (black) to wire holding piece. Turn on charger. Keep cast iron piece in the tank for 24 hours. Other cast iron pieces that need more work may need 48 hours. Keep checking back to see if the crud and gunk is all fallen off into the water mixture. If it is, its ready to be scrubbed.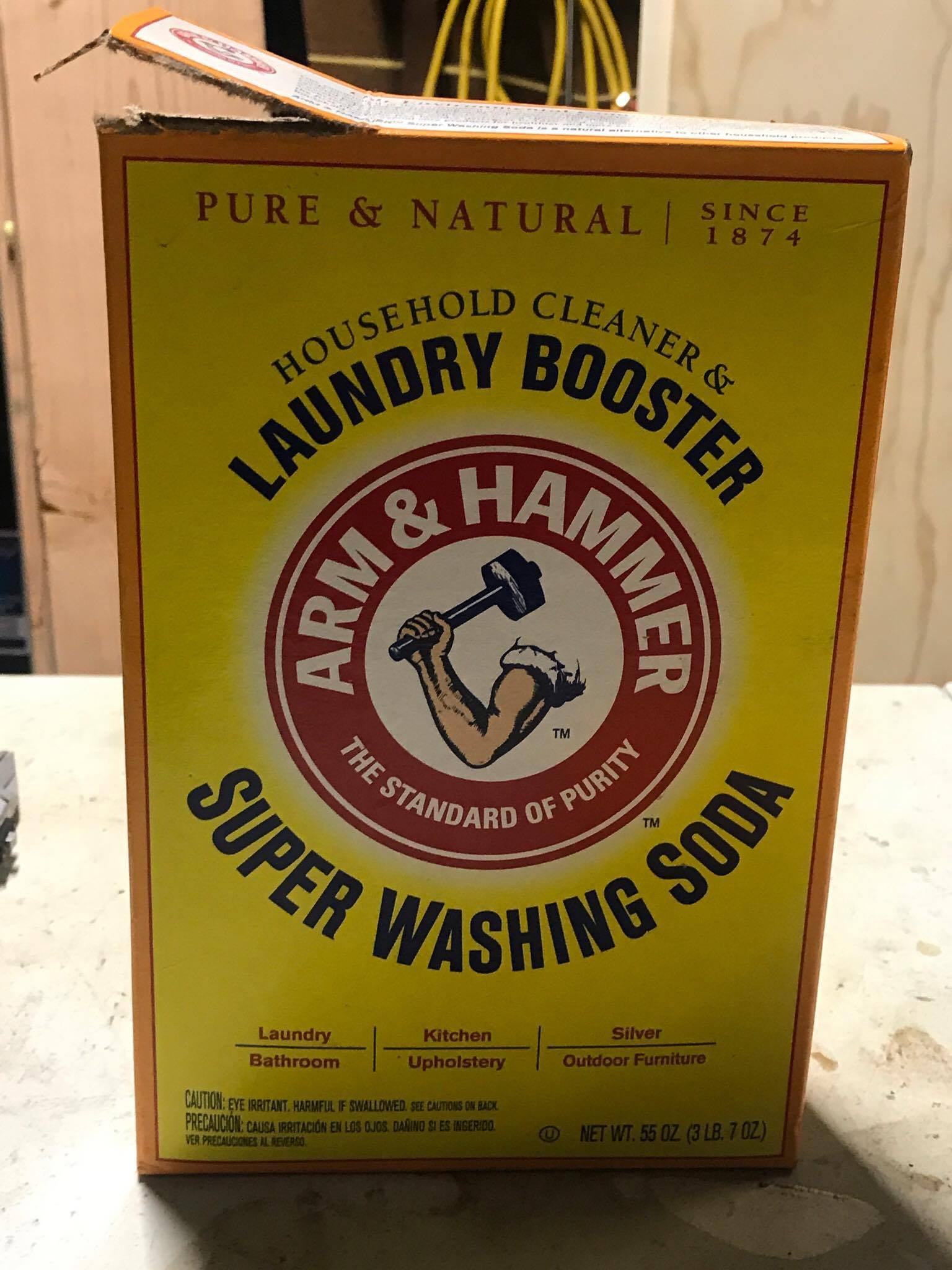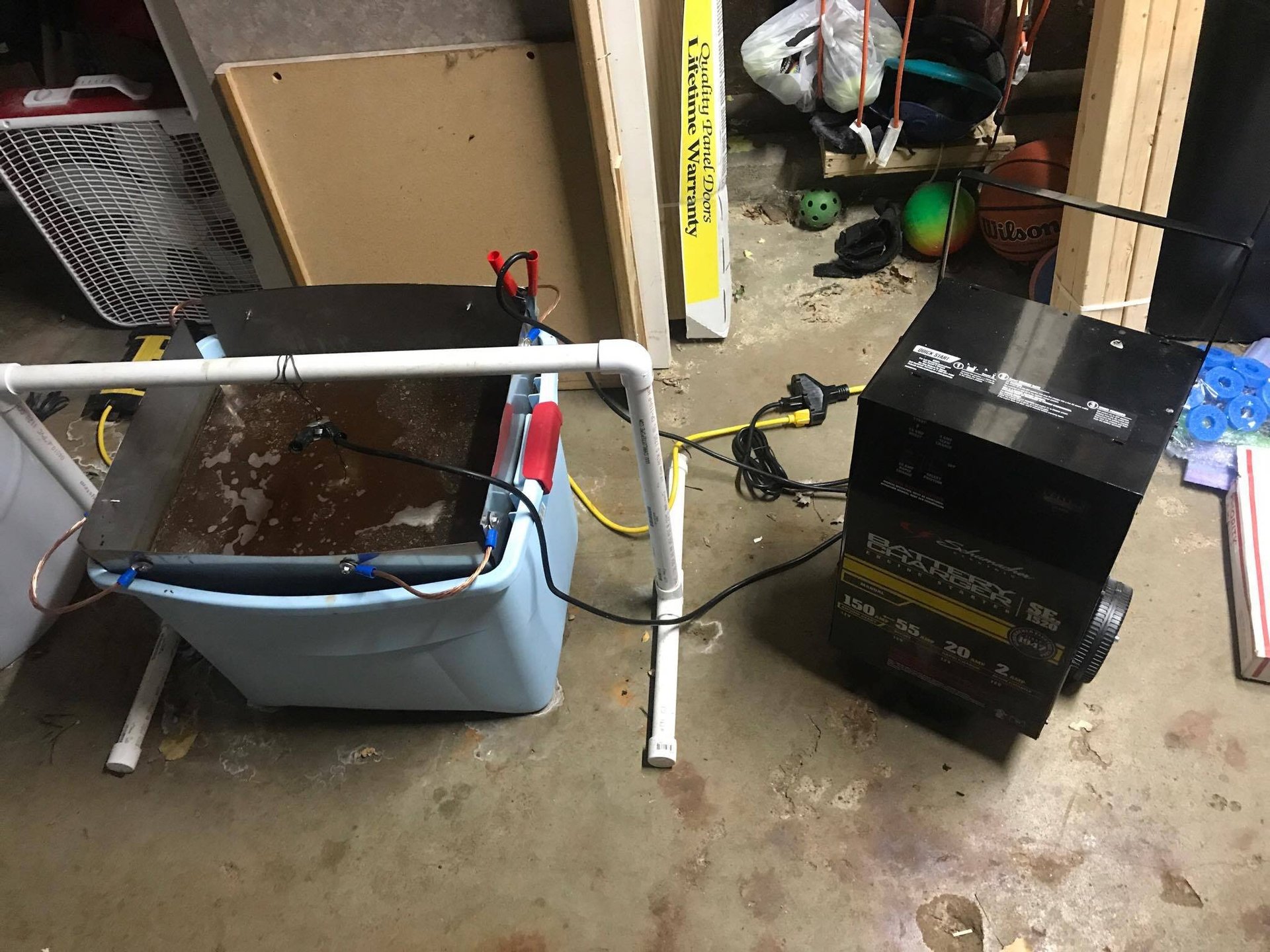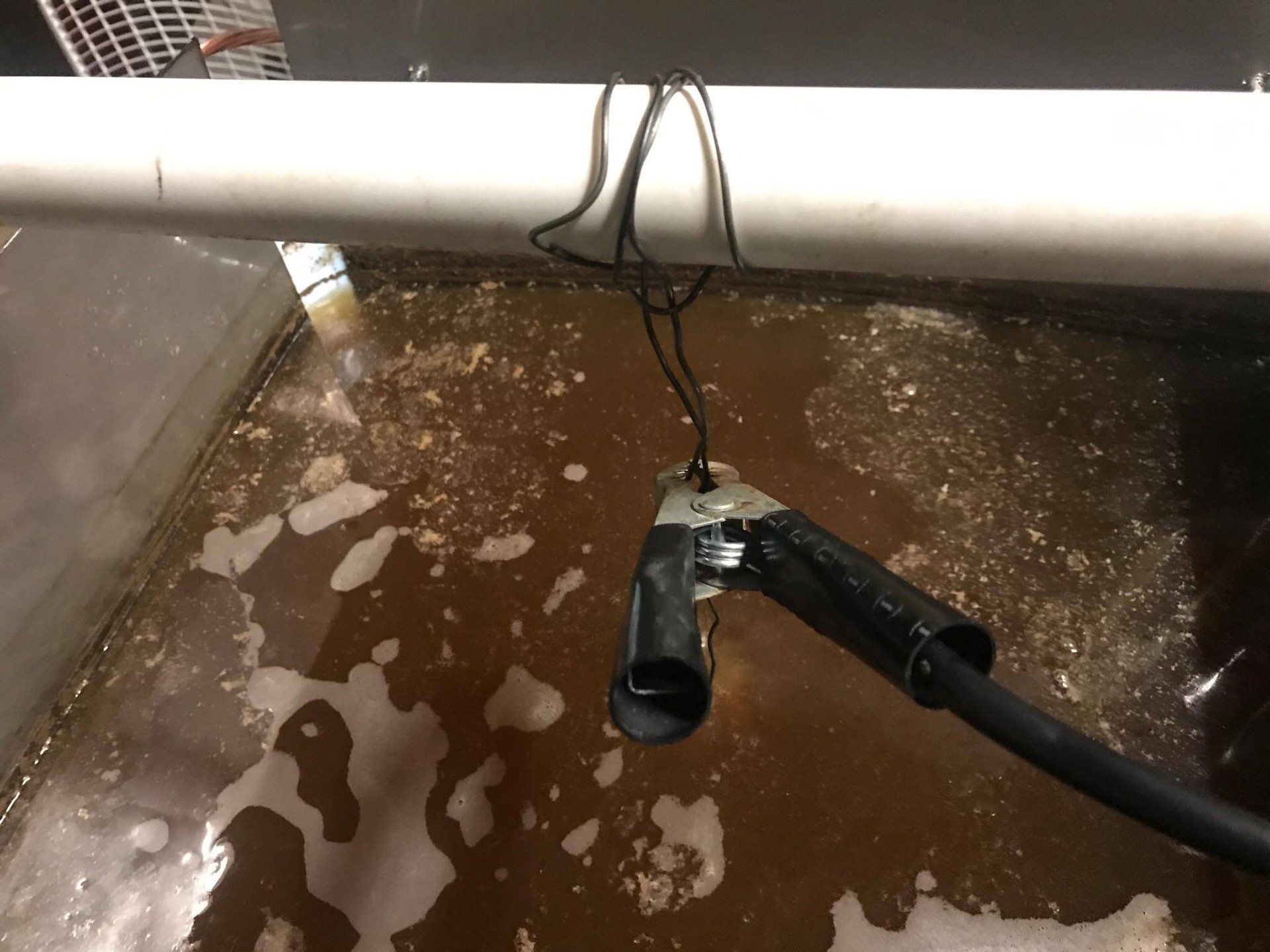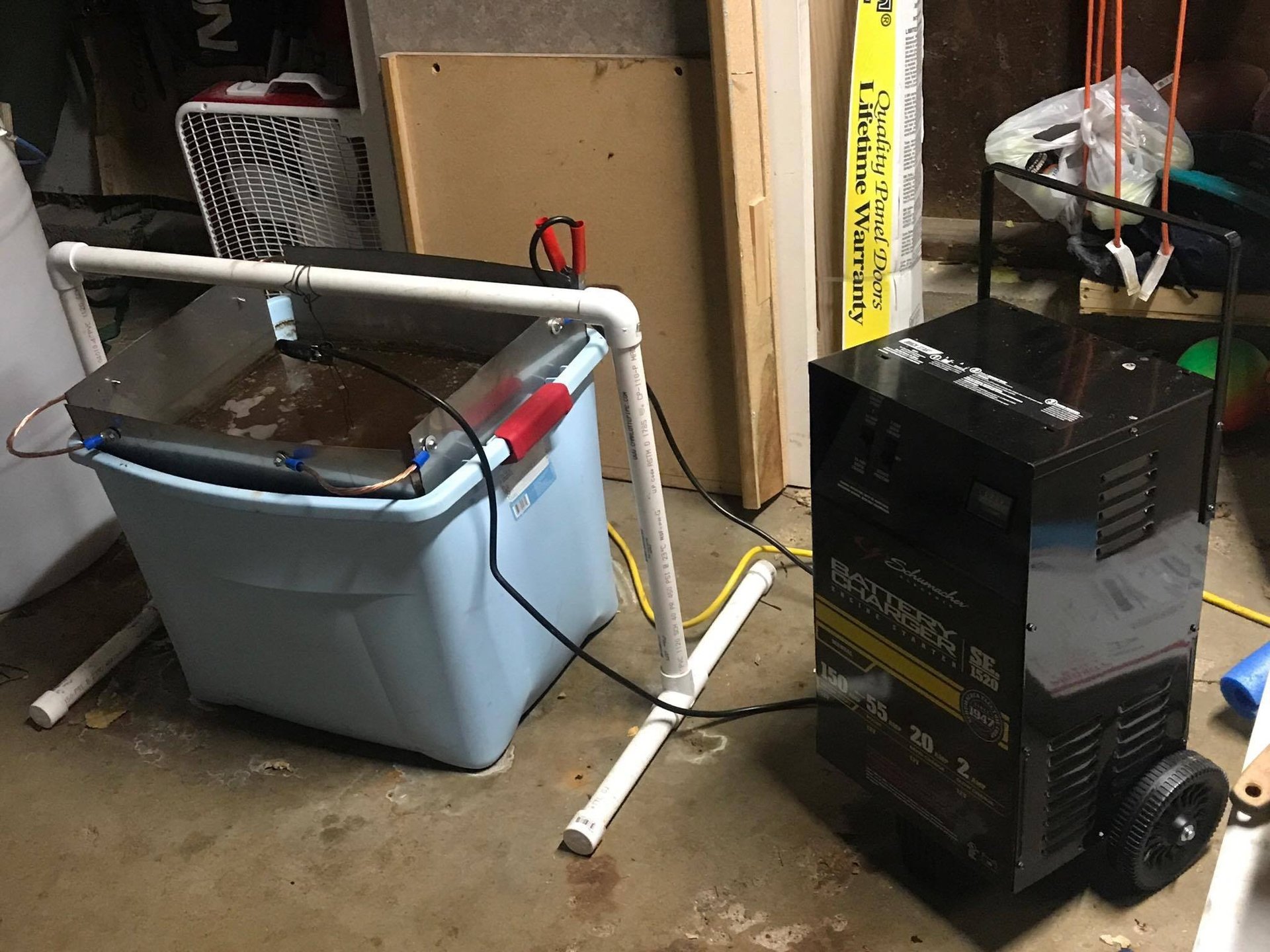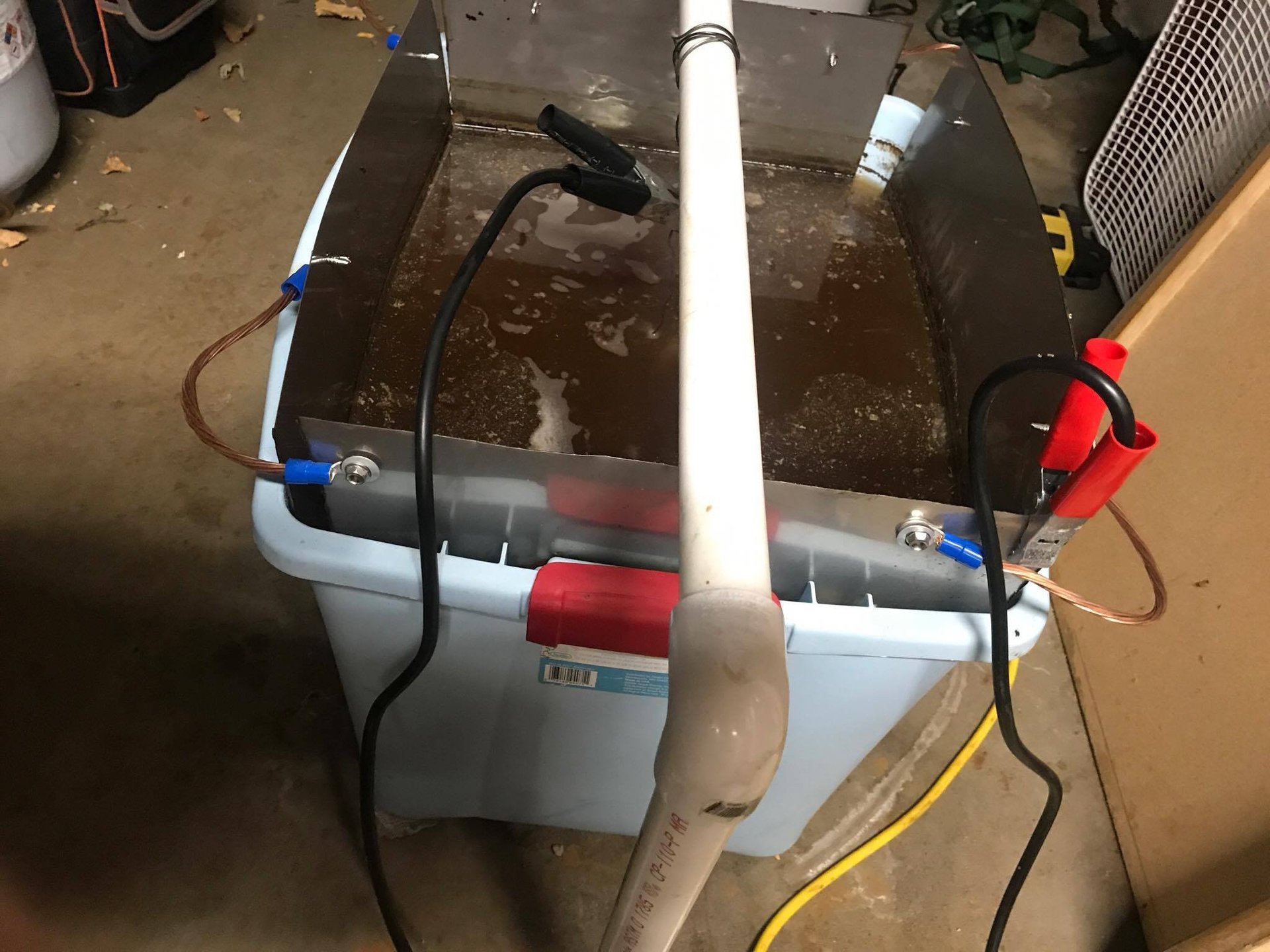 https://www.dutchovendaddy.com/wp-content/uploads/2017/09/21875588_10154955774347469_1256537662_o-2048x1536.jpg
1440
1920
Ned Adams
https://www.dutchovendaddy.com/wp-content/uploads/2019/02/Dutchovendaddylogo_web.png
Ned Adams
2017-09-19 03:11:36
2020-06-01 22:21:55
How To Build an E-Tank