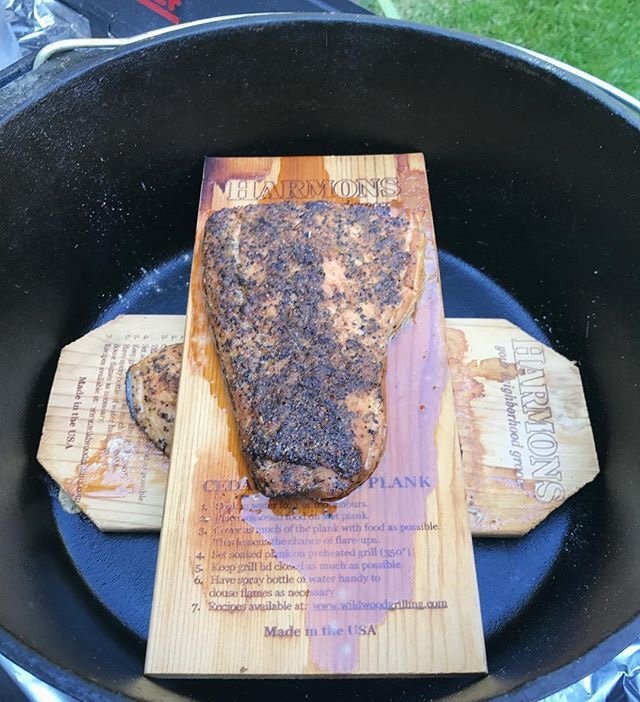 Ingredients
1 filet of Salmon
2 Cedar Planks
1 14″ Dutch Oven
Optional: Salt and Pepper to Taste
Optional: Lime or Lemon Wedges.
Instructions
Preheat Dutch oven to 350 degrees.
Soak cedar planks for 2 hours before cooking. Place filets skin side down on cedar and season with salt and pepper, or if you would want to kick up the meal, use the fantastic dry rub from Hey Grill, Hey by clicking here. This is a fantastic smoked flavor and goes great with asparagus. If you use the rub, extra prep will be needed.
Place the cedar planks with salmon in 2 layers crossed and bake for 20-25 minutes. Serve with extra lime or lemon wedges.
Credit: Hey Grill, Hey (http://heygrillhey.com/recipe/cedar-plank-salmon-mango-salsa/)