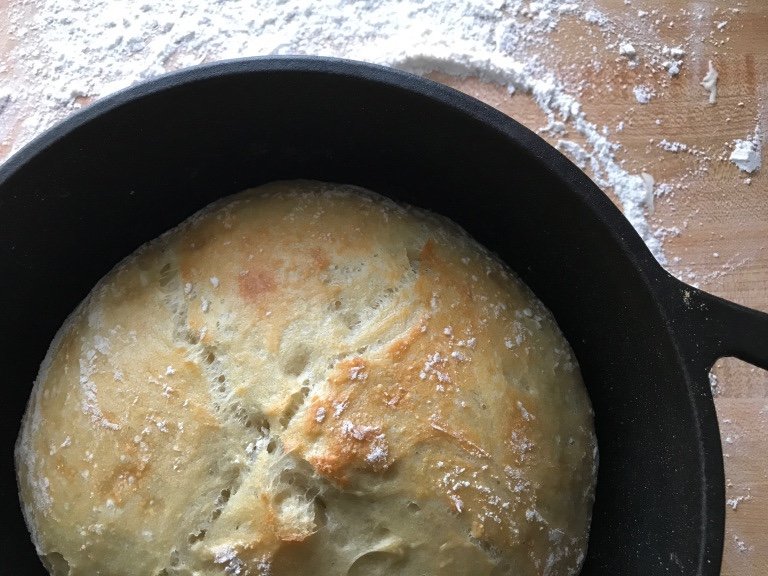 Ingredients
3 cups white flour (We used bread flour)
1 teaspoon salt
1/2 teaspoon yeast
1 1/2 cups warm water
Instructions
In a bowl combine ingredients, cover and let rise for 12 hours. Add dough to a floured surface and form a ball. Let dough rest for 30 minutes.
Preheat oven to 450 degrees.
Add dough to a 5 quart dutch oven and bake for 30 minutes covered. Uncover and bake for 10-15 minutes. Let cook.
Serve with jam.
Note: This works best in a non enameled Dutch oven.
Credit: Its Always Autumn (http://www.itsalwaysautumn.com/2016/02/12/homemade-artisan-bread-easiest-bread-recipe-ever.html#_a5y_p=5037260)