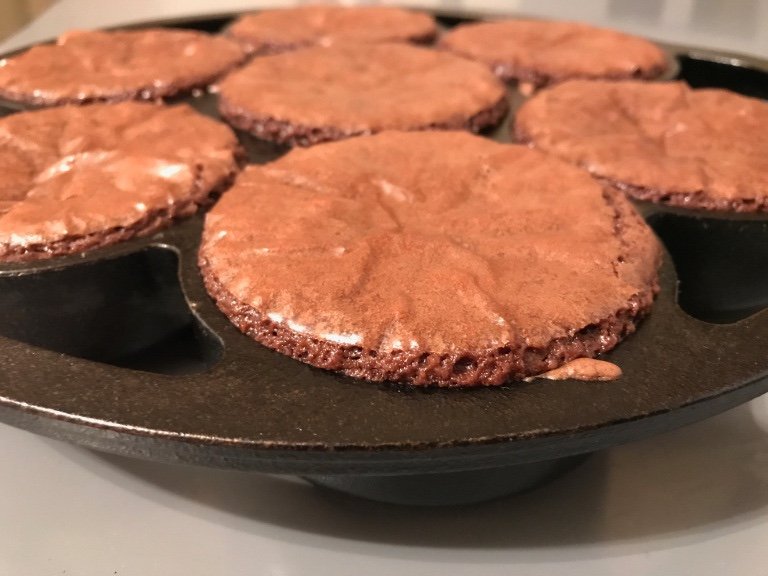 Ingredients
1⁄2 cup semisweet chocolate morsels
1⁄4 cup heavy whipping cream
1 (18.3-ounce) package fudge brownie mix
Instructions
Melt chocolate and whipping cream in a small bowl in the microwave. Then refrigerate mixture until firm.
Preheat oven to 350 degrees.
Prepare Brownie mix as directed on the box and pour into mini skillets or a Cast Iron Lodge Drop Biscuit pan while adding a teaspoon of chocolate mixture in each.
Bake for 16 minutes and let cool for 2 minutes.
Serve with Ice Cream.
Credit: Taste of the South Magazine (http://www.tasteofthesouthmagazine.com/warm-chocolate-lava-cakes/)